Discover more from Wednesday Wisdom
Wednesday Wisdom (#7)
The Future of Education, Procrastination, Getting Things Done, My Productivity Stack
Hey everybody 👋,
Greetings from Chicago. I hope you're doing well.
The theme for this week is learning and productivity.
I wrote a new essay on my blog called The Future of Education. Live online education is fundamentally shifting for students and teachers and becoming mainstream thanks to programs like Lambda School. I talk about my experience in taking Building a Second Brain as a self-paced class and then experiencing Write of Passage in a live format. It completely changed my perspective on online education.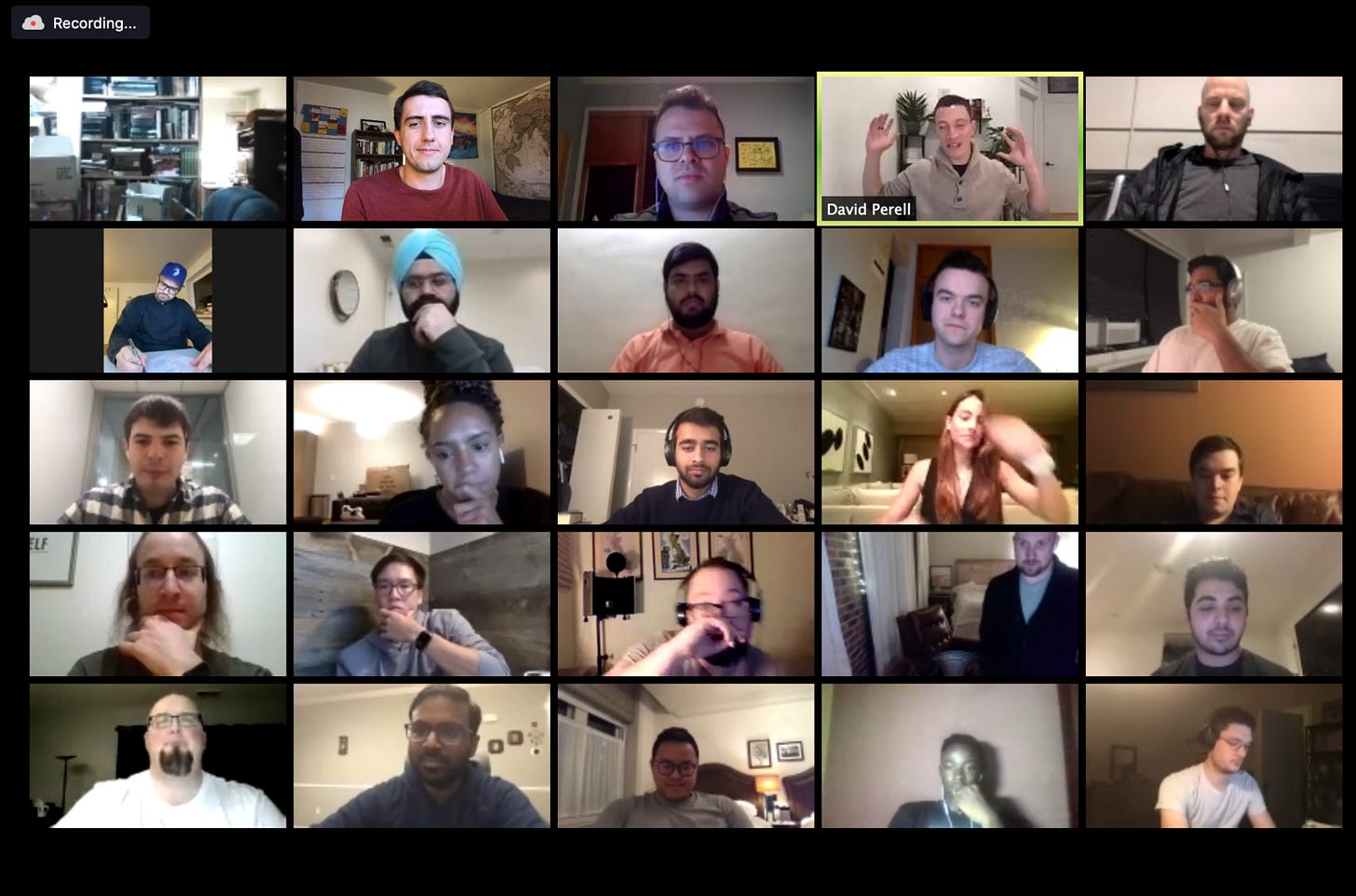 If you missed last week's newsletter, you can check it out here. I talked about the Whoop Activity Tracker, The Man Who Solved the Market, Lockdowns Improving Air Quality, Night on Earth from Space.
---
Procrastination
If you've never watched Tim Urban's TED Talk about Procrastination or read his excellent post called Why Procrastinators Procrastinate, I highly recommend both.
I've never thought of myself as being exceptionally productive. Through the online classes I've taken recently, I'm learning to get better with the help of systems, tools, and accountability mechanisms to manage my workflow but it's a constant work in progress.
To give you an example, this newsletter gets published every Wednesday. This is good because I know I have to get it done by then but…
This is me trying to write from Thursday through Monday: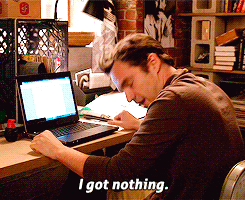 And this is me on Tuesday: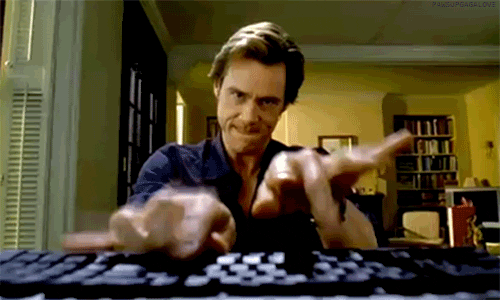 I'm curious to hear how you manage this. What systems and tools do you use to stay focused and productive?
---
What I'm Reading
📚 Choosing what to read this week was easy when I noticed the Kindle version of David Allen's Getting Things Done (GTD) was available for $1.99.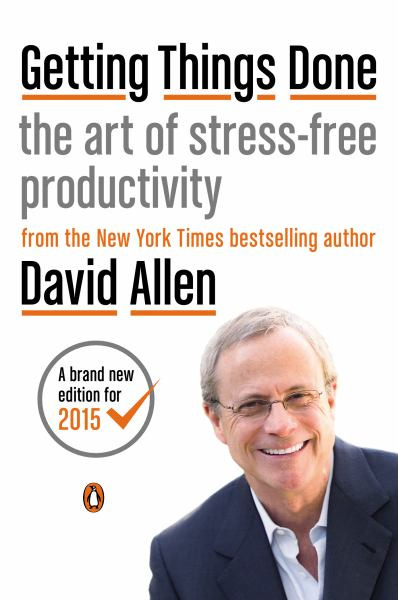 Building a Second Brain, the class that Tiago Forte teaches is heavily influenced by Allen's GTD principles, so I was excited to read the book for the first time. It was interesting to read the book after taking BASB because the principles are already so familiar.

GTD is a time management method. The point is to determine the next action to take on any project. Instead of writing down vague to-do items like "design website", you should reduce each task to the next physical action — meaning, what is the specific tangible thing that you have to do next?
Thinking in a concentrated manner to define desired outcomes and requisite next actions is something few people feel they have to do (until they have to). But in truth, it is the most effective means available for making wishes a reality. — David Allen
Following this decision tree and moving tasks and projects out of the mind and into an external source (second brain) and then breaking them into next action items allows attention to be focused on taking action rather than trying to recall information.
---
My Productivity Stack
In Getting Things Done, David Allen says the Weekly Review is the single most critical habit one must adopt to capture open loops, manage commitments, and maintain a "mind like water".
I wanted to highlight a few apps that helped me be more productive and allowed me to offload important information from my actual brain into my second brain.
This illustration is what the weekly review would look like, from Tiago's blog.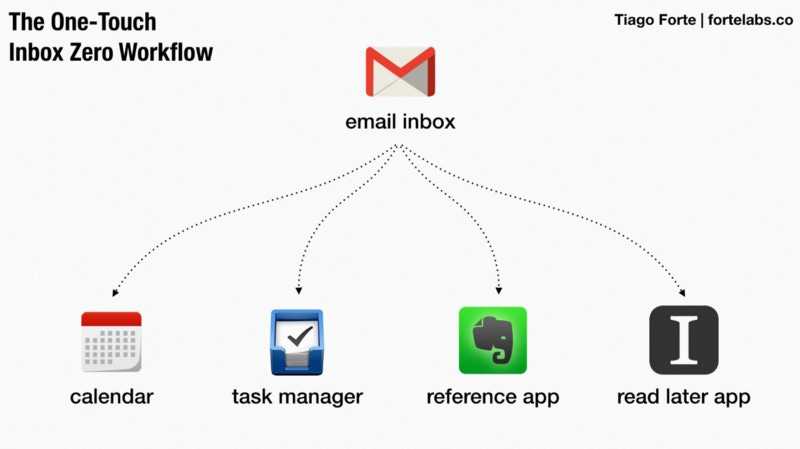 Evernote was founded on the idea of creating an extension of your brain. We live in a world of information abundance and can't possibly remember everything. Evernote allows you to manage projects, focus on important areas, remember the past, build connections, and create new ideas for the future. Think of it as the world's best filing cabinet.
The best of what I capture from ebooks, articles, social media posts, notes, websites, emails, and photos goes to Evernote and can be searched any time.
Things is a task manager that immediately jumps out as one of the best-designed applications in the App Store. It's not cheap—the iPhone version is $9.99 and the Mac version is $49.99. The one downside is there is no version available for PC users but there is a workaround for that.
What makes Things so good is that new features do not get released frequently. The company that makes the app, Cultured Code, releases new features every 2-3 years so users don't have to constantly get used to something new or different.
The app is very minimalistic and lets you capture open loops (tasks) quickly, and keep focusing on what's at hand.
In GTD fashion, Things has a Projects list that is the dashboard of everything actively being worked on at any given time.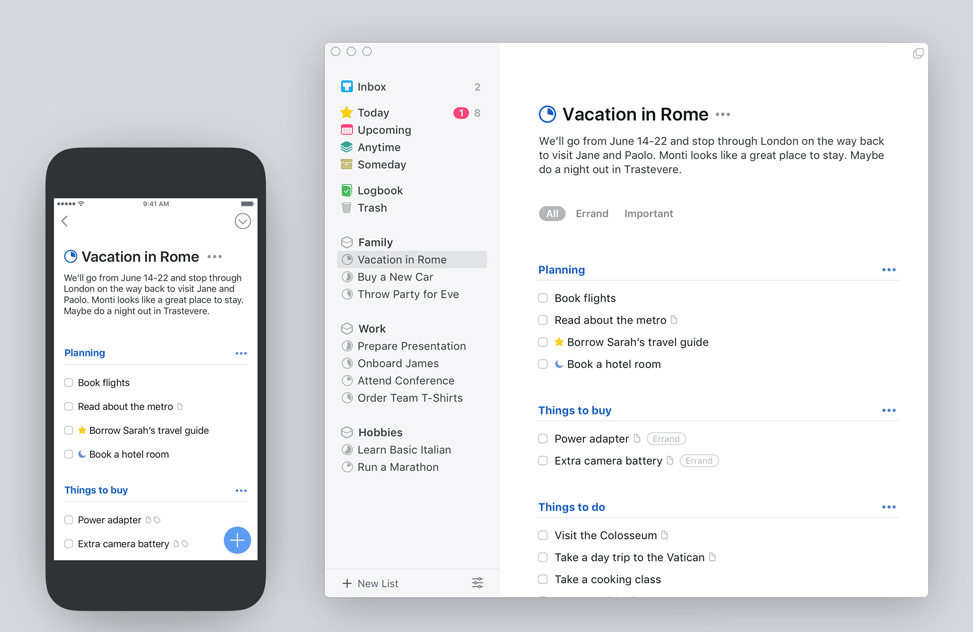 Instapaper is not a new application but consistently has been one of my favorites. When I come across an article I find interesting—whether it's from email, Twitter, or anywhere online, I will save it directly into Instapaper.
This allows me to defer reading at that moment and go back to it whenever I have time. My strategy is to sort by "oldest saved", a first-in, first-out (FIFO) method of processing the list.
The best feature of Instapaper is Highlights. As I'm reading, I will mark up important passages that will then sync with my Evernote. This allows me to save the best of what I read and always have a reference for important points and new ideas.
---
That's all for this week's Wednesday Wisdom. Feel free to forward this to anyone you like. If you have any feedback, advice, or thoughts on what I shared, email me at lev.naginsky@gmail.com or tweet me at @levnaginsky
Until next week,
Lev