Discover more from Wednesday Wisdom
Wednesday Wisdom (#4)
A Tale of Two Data Points, How The Economic Machine Works, Building a Second Brain, Tock's Pivot
Hey everybody 👋,
Greetings from Chicago. I recognize it's becoming a platitude, but I truly hope that you and your family are staying safe and healthy.
I don't know about you, but March felt like an eternity. The days have started to blend together.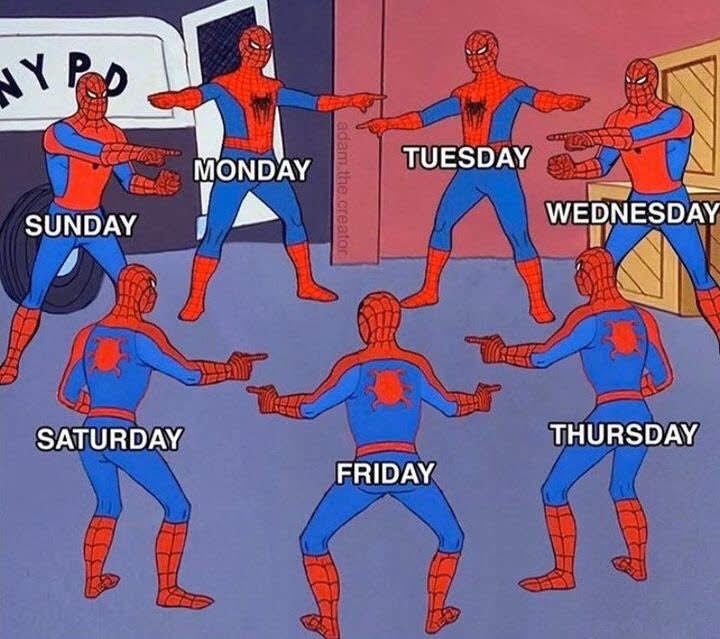 📚 I'm halfway through a new book, Door to Door, which I will discuss next week. It's a fascinating look into the world of transportation. Edward Humes uses interviews and data to explore the movements of humans, goods, and machines.
In this week's issue, I want to talk about:
A Tale of Two Data Points 📊

How The Economic Machine Works 💸

Building a Second Brain 🧠

Tock's Pivot 🍔
P.S. If you missed the previous newsletter, you can check it out here. Last week, I discussed my blog post about Robo Investment Advisors, Zoom, supporting local restaurants during COVID-19, and The Investor's Manifesto.
---
A Tale of Two Data Points
I came across these two sets of my own data this week.
☹️ On the one hand, I'm not happy with Figure 1. Over the last 5 years, I've prided myself on changing to a healthy lifestyle. Regular workouts, 10K steps per day, healthy eating, etc. Not being as physically active this last month has really affected my mood. Selfishly, I can't wait for the world to get back to normal.

😊 On the other hand, I'm ecstatic about Figure 2. I have never been a habitual reader. As I mentioned last week, I set a goal to read 25 books in 2020. So far, not only have I stuck to it, I actually look forward to reading and enjoy it. And because of shelter-in-place, I have more time on my hands to build and develop this habit.
I'm going to do my best to improve the first and stay with the second. I'm curious to hear how your habits have changed over the last month or two while we quarantine.
Figure 1: workouts and steps over the last 90 days. Source: Gyroscope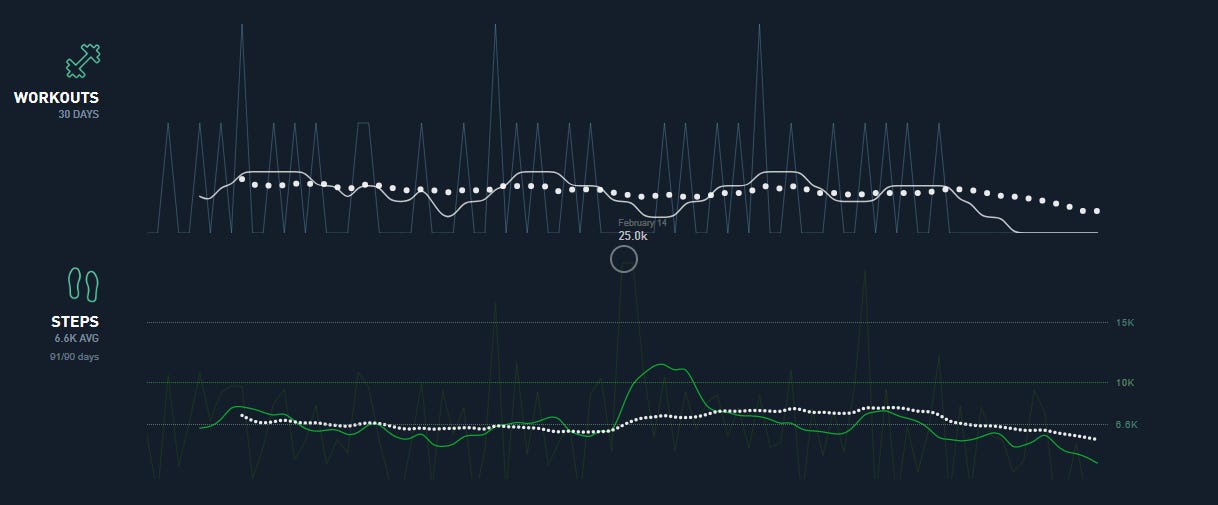 Figure 2: Reading days per month over the last 180 days. Source: Kindle insights.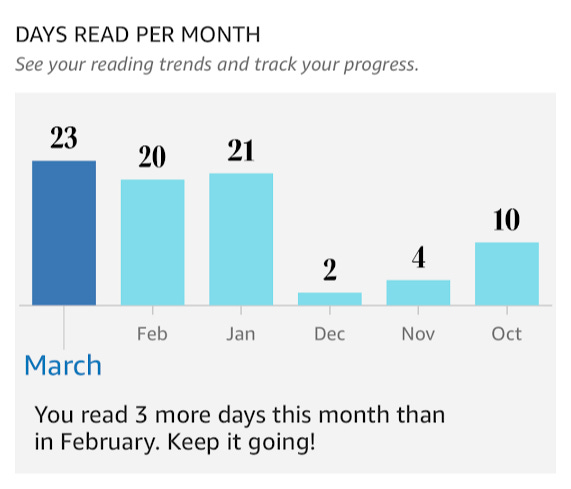 ---
How the Economic Machine Works
📈📉 I highly recommend everyone watch this video. It is narrated by Ray Dalio, the founder of Bridgewater Associates, one of the world's largest hedge funds. It is the best 30-minute explanation of how the economy works that I've ever seen. Dalio's commentary is so straight-forward and easy to understand.
Amidst the COVID-19 economic uncertainty, the video is particularly timely. Last week, a staggering record of 3.3 million Americans filed unemployment claims. Congress also approved a $2 trillion economic stimulus package.
Dalio explains that spending drives the economy through millions of transactions. So as one person's spending = another's income, this will mean less spending > less income > less wealth > less credit > less borrowing.
By printing new money, the government can make up for the disappearance of credit with an increase in the amount of money in the economy. This must be done carefully as too much new money can cause inflation to rise too quickly.
Eventually, when incomes begin to rise > borrowers become more creditworthy > lenders begin to lend money > debt burdens will fall > spending will rise.
---
Building a Second Brain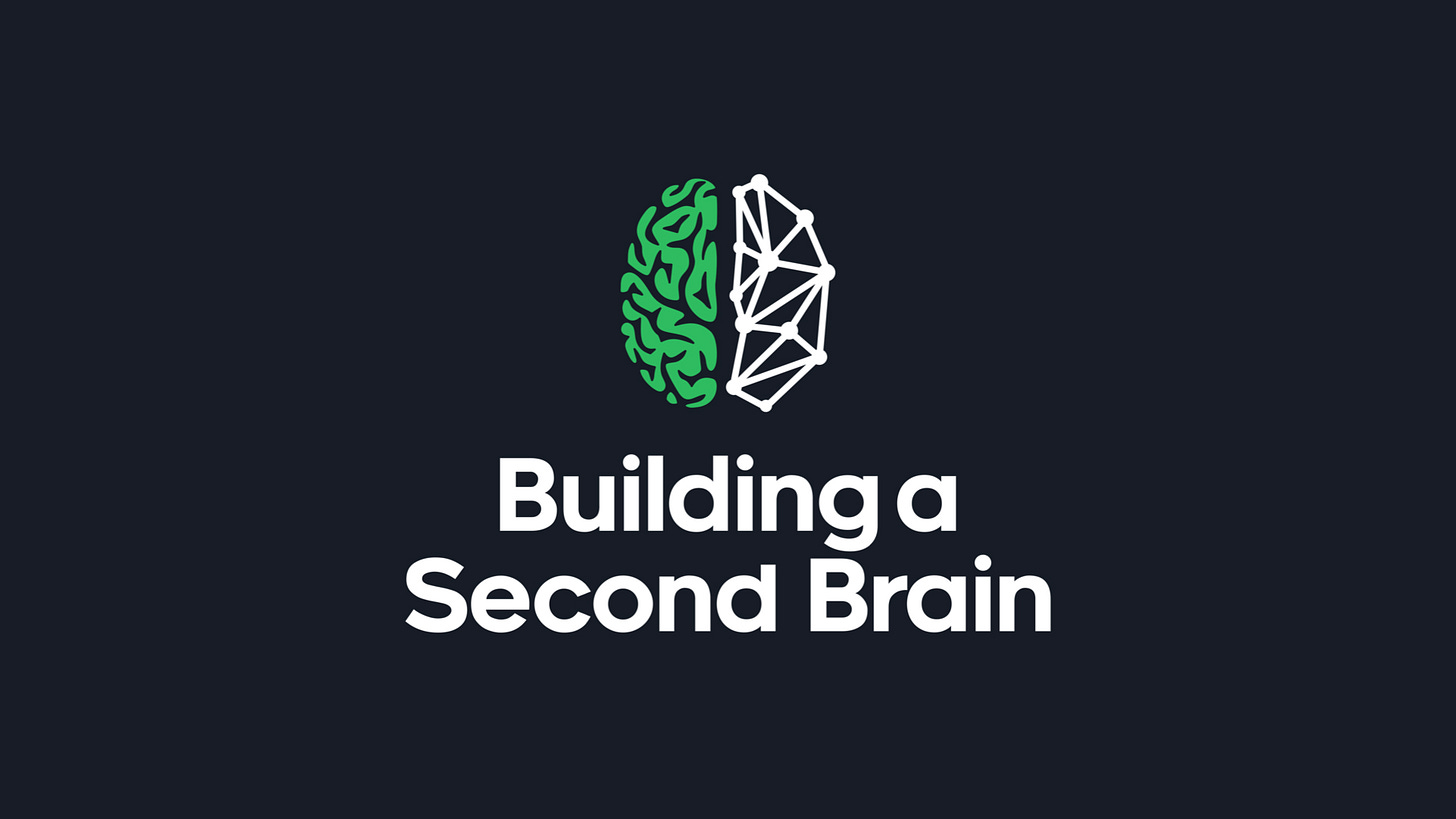 🧠 On Monday, I will start another 5-week online course — Building a Second Brain.
I'm excited to be a part of this cohort as one of 16 alumni mentors.
With everything happening around the world, our current situation of working from home and sheltering-in-place, it seems to have sparked people's interest in online education and productivity.
Tiago Forte, the creator of Building a Second Brain says:
"I think so much change and uncertainty in such a short period has people questioning the way they've been doing a lot of things. From working to learning to reading to communicating, trends that have been underway for years have been vastly accelerated."
Having a 'Second Brain' (a trusted place outside your head) helps people save their best ideas, organize their learning, and expand their creativity. Out of the Industrial Age, we have transitioned into the Information Age. Our success is tied directly to our fluency with information. Our ability to capture, organize, and share our best ideas determines our future success.
The 10 Principles of Building a Second Brain:
Borrowed Creativity - Creativity doesn't start from scratch. People have already done the thinking for you, stand on the shoulders of giants.

The Capture Habit - It's impossible to remember everything, better to outsource that to our devices.

Idea Recycling - Draw and reuse ideas, again and again — making them more valuable each time.

Projects over Categories - Knowledge and insights shouldn't be siloed into tiny categories. They should be organized to projects which are tangible things we work on right now.

Slow Burns - Not every project has to be a big lift. You can slowly gather materials, resources, and examples. When ready, the pieces are ready for construction.

Start with Abundance - Don't start with a blank canvas. Gather as many rich resources as you can to distill those down into whatever you create.

Intermediate Packets - Don't try to climb Mt. Everest in one trip. Break everything you do into lego pieces you can build no matter how much time you have.

You Only Know What You Make - You don't need to become an expert before you take action. Taking action is the best way to learn. Discover what you don't know.

Make Things Easier for Your Future Self - Package and preserve interesting ideas and theories today. Sometime in the future when you're ready, you'll have a treasure waiting.

Keep Your Ideas Moving - There's always an abundance of problems to solve. When you're stuck, set it aside in your notes and come back to it later.
Tiago recorded a podcast to explain each of these principles in more detail. Listen here.
---
Tock's Pivot
🍽️ Last week, I talked about how the restaurant industry is dealing with the sudden halt to business activity as a result of COVID-19. In particular, I mentioned the online booking platform, Tock.
Nick Kokonas, co-founder and CEO of the company, as well as co-owner of The Alinea Group, has been one of the best people to follow on Twitter as their company is working to adjust.
Kokonas has shared fascinating data from Tock.
As the drop-off in restaurant reservations was down almost 85% from late February to mid-March, Tock quickly prototyped and developed Tock To Go.

Kokonas explains that driving is easy and safe in most cities, so pickups can be contactless. Having many 'nodes' of food service is important for both safety and distribution.
In less than one month, Tock has seen their business go from primarily reservations to pick up orders.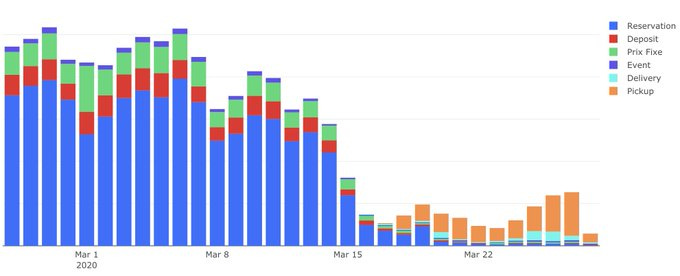 ---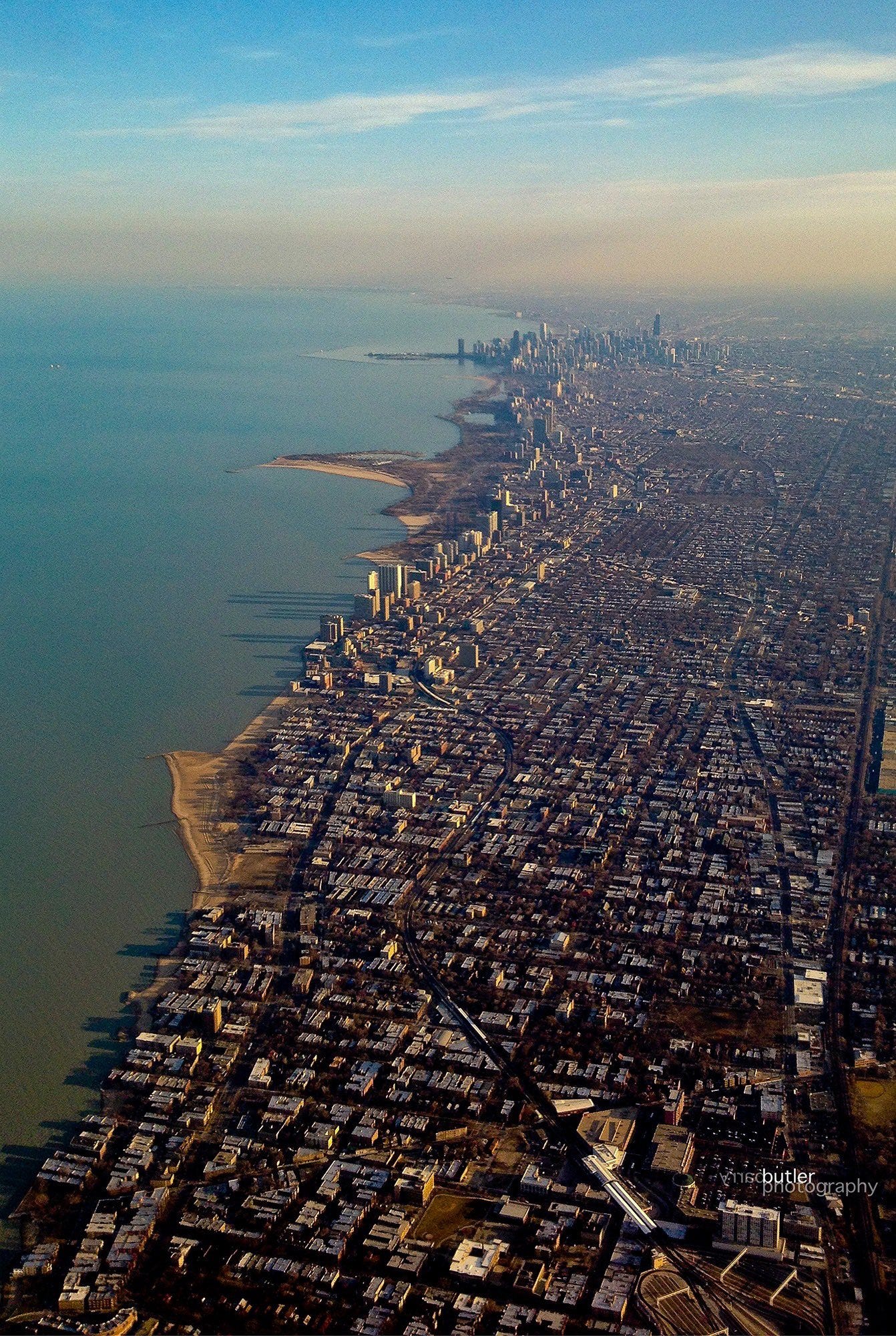 ---
That's all for this week's Wednesday Wisdom. Feel free to forward this to anyone you like. If you have any feedback, advice, or thoughts on what I shared, email me at lev.naginsky@gmail.com or tweet me at @levnaginsky
Until next week,
Lev