Discover more from Wednesday Wisdom
Wednesday Wisdom (#3)
Robo Investment Advisors, Zoom, supporting local restaurants, The Investor's Manifesto
Hey everybody,
Greetings from Chicago. I hope you and your family are safe and healthy during these uncertain times.
There is an expression I've been thinking about: "May you live in interesting times."
While this sounds like a blessing, the expression is normally used ironically; life is better in "uninteresting times" of peace and tranquility than in "interesting" ones which are usually times of trouble. Even though we are all quarantined at home, uncertain of what more may come, times like these help us put things into perspective. For the first time, the world is united against one common threat. Thanks to technology and social media, we have formed a global brain.
The cartoonist, writer, and political commentator Scott Adams said: (h/t Will Mannon)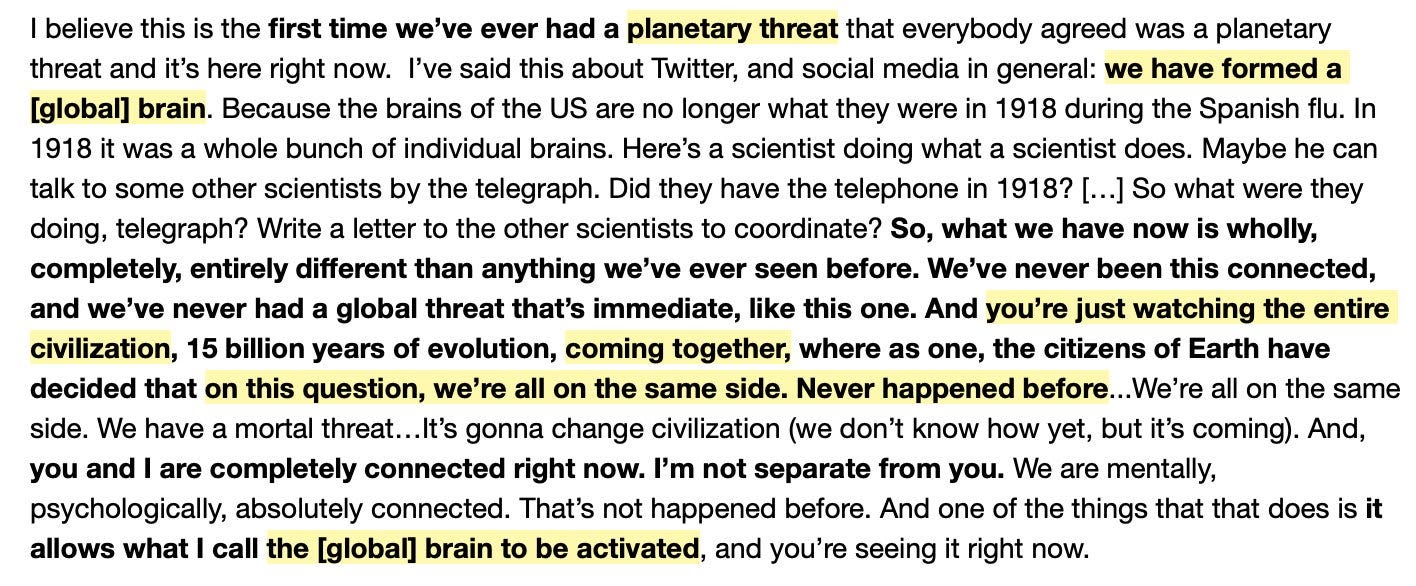 As for me, here are the things I'm doing and thinking about during the current shelter-in-place:
In this week's issue, I want to talk about:
Robo Investment Advisors are a Scam ✍️

Zoom 📹📈

Supporting Local Restaurants 🥗

The Investor's Manifesto 📚
P.S. If you missed the previous newsletter, you can check it out here. Last week, I discussed my blog post about financial blogger Nick Maggiulli, Atomic Habits, Readwise, and When Media Cries Wolf.
---
Robo Investment Advisors are a Scam
✍️ This week, I wrote a blog post about 'Robo-advisors', and why you shouldn't trust your hard-earned retirement portfolio to them.
'Robo-advisors' are easy, low-maintenance, automated investment advisors. They use algorithms to set a predetermined proportion of your portfolio in basic index ETFs based on a series of questions to determine investors' risk tolerance. Investors contribute, and the platforms take care of the rest for a small annual advisory fee of 0.25%.
The punchline and the dirty little secret is that most investors do not have a grasp of compound interest. The chart below shows that if a 25-year old invests $100,000 of retirement funds with Wealthfront, they will likely pay the company over $100,000 in fees by their 66th birthday.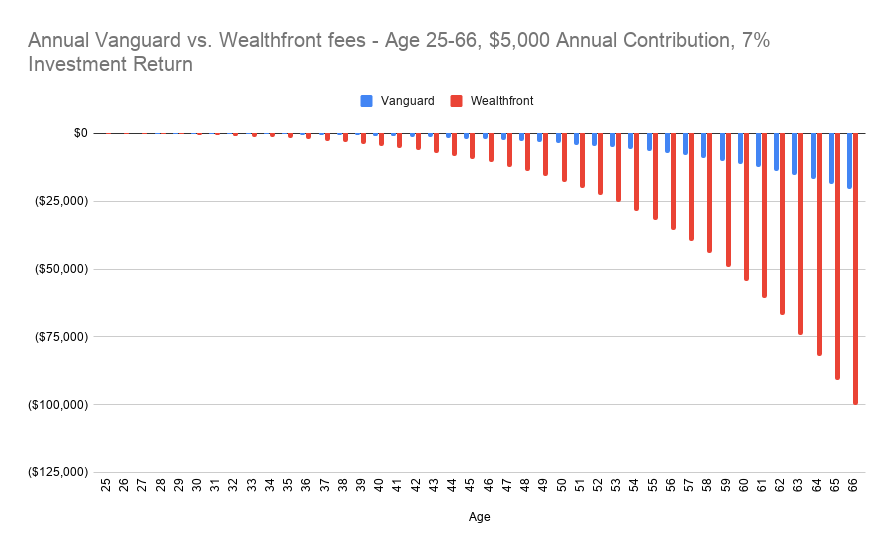 As Ramit Sethi wrote in the terrific personal finance book, I Will Teach You To Be Rich:
"Most of us have been taught to ask $3 questions. We should really be asking $30,000 questions."
If it's easier, you can read this article on my website.
---
Product of the Week: Zoom
📹 The world has gone virtual overnight. Almost by necessity due to the Coronavirus outbreak and cities going into lockdowns, people have gathered around one tool to continue their livelihood. And that tool has worked flawlessly.
I have experienced the power of Zoom first hand as part of the Write of Passage course. We meet with 75-100 people several times per week and it has made me more bullish on the future of online education than anything in recent memory.
The usage of Zoom has exploded worldwide since January. It's #1 in the App Store. Daily downloads are up 3x vs. baseline levels.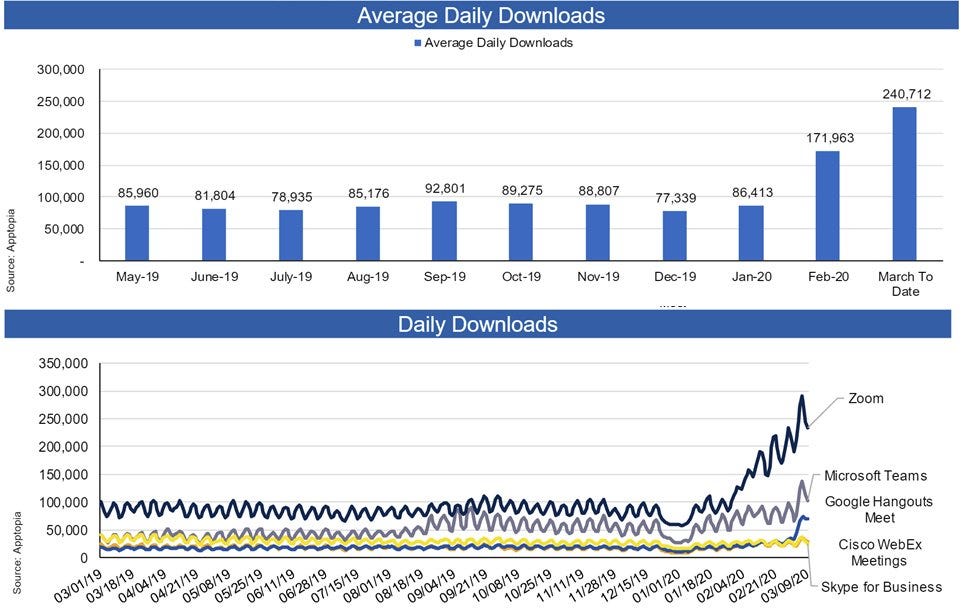 These are some interesting use cases I've seen people using Zoom for this week:
Dinner with friends and family

Family game night

Virtual lunches and happy hours

Birthday parties

Fitness/yoga classes

Weddings (!!)
---
Supporting Local Restaurants during COVID-19
As cities have gone on lockdown, the restaurant industry has been hanging on by a thread. As "social distancing" has become the new normal, restaurants have unfortunately had to close or cut their expenses.
I found this chart particularly frightening. A study by JPMorgan Chase found that restaurants hold only about 16 days of cash in reserve. As the pandemic drags from weeks to months, many restaurants will not be able to pay their bills as revenue dries up and will be forced to close.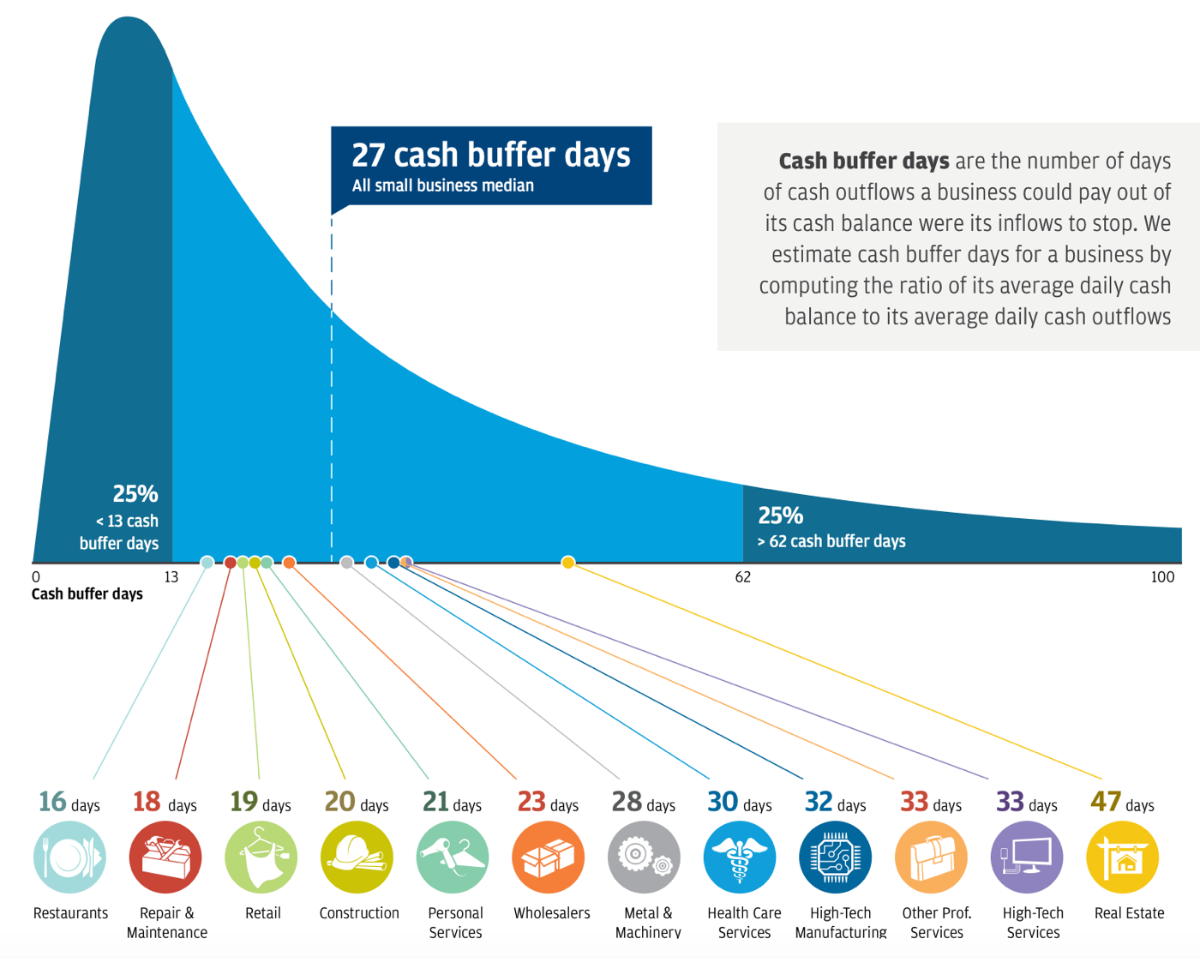 I have been encouraged to see how some companies are figuring out innovative ways to keep their businesses going. It has been particularly interesting following Nick Kokonas, co-founder and CEO of Tock, an online booking platform, and co-owner of The Alinea Group (Alinea is considered one of the best restaurants in the world)
Tock has been able to prototype and launch a new service called Tock To Go. In a short week, restaurants across the country are running on the service with new offerings.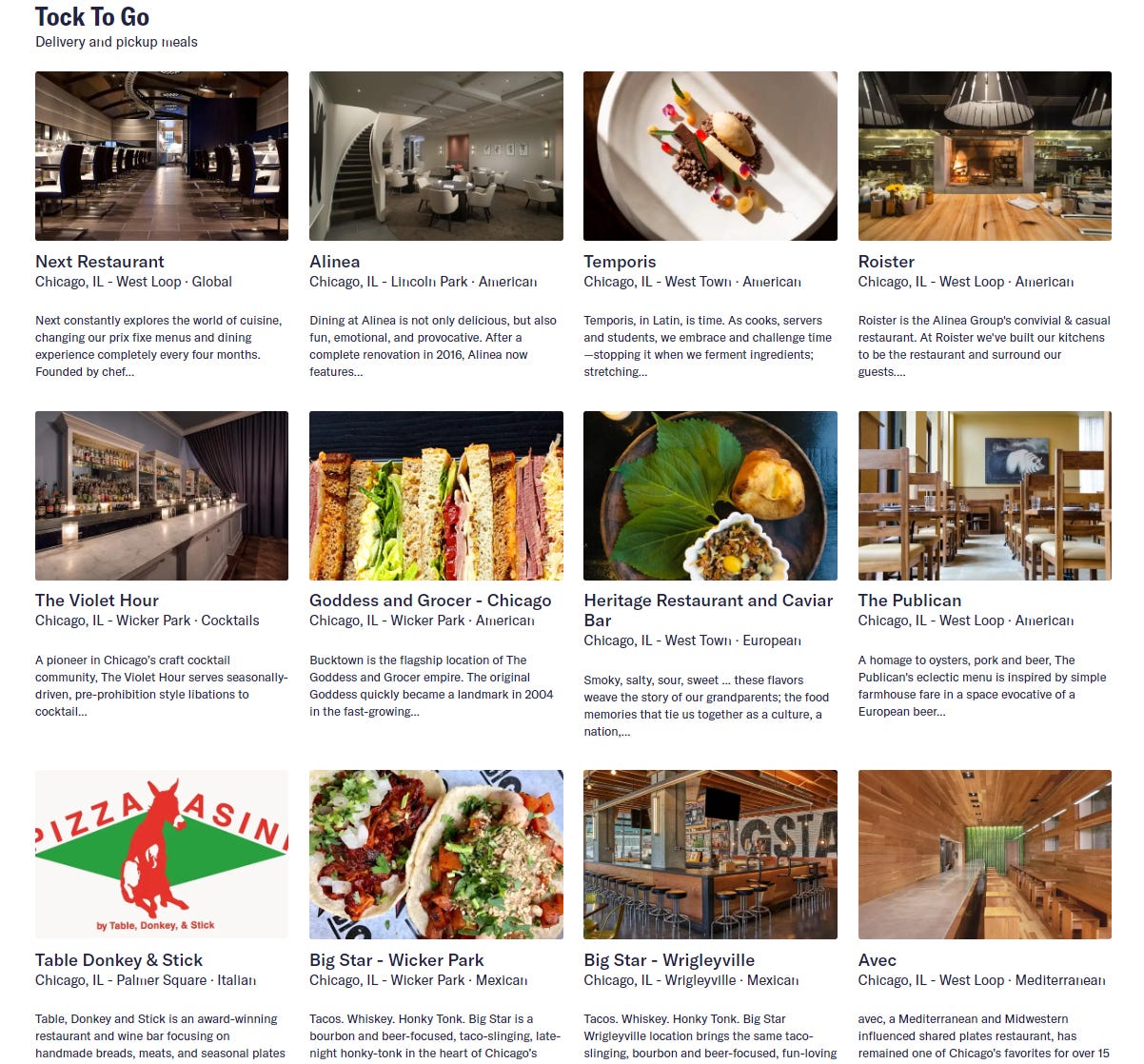 I've been trying to do my part as well. Our favorite restaurant in Chicago, Kai Zan, is raising money for its staff while it's closed. They have raised over $3,000 so far.
It's one small thing we can do in our local communities to help.
---
What I'm Reading 🤓
📚 This week, I read The Investor's Manifesto by William J. Bernstein. With so much uncertainty in the financial markets these days, this book is a timely guide that describes how to plan for a lifetime of saving and investing, in both good times and bad.
The book is packed with in-depth insights and practical advice on how to build a lifetime investment plan, how to navigate the investment industry, how much to save, how to maintain discipline and calm in times of panic and uncertainty.
Here are some of my favorite passages:
This quote inspired the above blog post:
"You are engaged in a life-and-death struggle with the financial services industry. Every dollar in fees, expenses, and spreads you pay them comes directly out of your pocket. If you act on the assumption that every broker, insurance salesman, mutual fund salesperson, and financial advisor you encounter is a hardened criminal, you will do just fine."
As the financial markets have been in freefall over the last month, it's good to remember this quote. Related: Warren Buffett's famous way of thinking.
"During periods of extreme economic or political turbulence, risks will seem high. This will depress the prices of both stocks and risky bonds and thus raise their future returns. Stocks and risky bonds bought at such times generally earn the highest long-term returns; stocks and risky bonds bought in times of calm and optimism generally earn the lowest long-term returns."
Emotion defines us as humans. It's what binds us to family, friends, and neighbors. But when it comes to finance and investing, comparing ourselves and acting like our friends and family to achieve a financial goal can only spell trouble.
"Investors tend to be too susceptible to the emotional impact of the news and to the fear and greed of their neighbors. The better you can tune out this emotional noise, the wealthier you will be. Conversely, if you find yourself owning the same securities as your friends and neighbors, you are likely doing something wrong."
---
That wraps up this week's Wednesday Wisdom. Feel free to forward this to anyone you like. If you have any feedback, advice, or thoughts on what I shared, email me at lev.naginsky@gmail.com or tweet me at @levnaginsky
Until next week,
Lev