Discover more from Wednesday Wisdom
Wednesday Wisdom #22
Reflecting on finishing Write of Passage Cohort 5 as an alumni mentor
Hey everybody 👋,
Greetings from Chicago! 
Last night was my last session as an alumni mentor for Write of Passage Cohort 5.
Reflecting on the last five weeks—I want to thank David, Will, and the 6 other mentors for their hard work and dedication to make this the best class I've ever been a part of.
I feel grateful that 15-30 people chose to give a valuable hour of their week and spend it learning from me and others in my writing sessions.
My takeaways
Teaching is the best way to learn. This was my second time through David's course, but I learned so much by applying what he teaches and putting my own spin on it each week for my writing group.

90% of the course is about community and friendship. 10% is learning how to write. We are still in the early days of online communities. Establishing meaningful 'virtual' relationships is a challenging task when reaching out to like-minded people feels awkward and uncomfortable. We're able to tap into a community of people from all ages, countries, and industries. Learning in a live online format is fun and the social experience helps students learn faster. Through small feedback groups, relationships begin to form on the internet first, and then later in the real world. Learning and community become one and the same.

The work isn't over. I think the biggest predictor of success in the weeks and months after the course ends is whether or not you join an accountability group. Writing consistently is incredibly challenging. Having a writing group is the single best accountability mechanism we have to push each other to consistently write and publish content each and every week.
If you want to read more about my Write of Passage experience, I published an essay with my friend Adam Tank after Cohort 4 called The Cost of Consistency.
---
In this week's newsletter, I'll cover:
⏱️ Writing Sprint

🧠 Personal Monopolies

🏎️ Lando Norris' Helmet

📡 The Internet is Faster, but Websites Aren't

and more!
If you missed last week's issue, you can check it out here. I discussed writing vulnerabilities, Barbarian Days, writing visuals, Tiger Woods' spinal fusion surgery.
---
Writing Sprint
On Friday afternoon, I joined Michael Koutsoubis for a one-hour writing session he calls a "writing sprint". The hour starts by talking and catching up, but then you have to go from a seed in the conversation to publishing a small essay.
It's intense but I was surprised what you can produce in just one hour if you focus and someone holds you accountable—plus, it's a great way to get to know someone!
Although I wasn't necessarily ready to hit publish on my one-hour draft, I loved the format and will continue to practice writing this way. Doing this on Friday afternoon was also a fun way to stay mentally sharp as your brain starts drifting into 'weekend mode' and it gave me a great base for Saturday morning's Crossfit for Writing session.
Here's the format of the hour:
0-5: Tweet what you're writing about

5-15: Sprint 1

15-20: Discuss sprint 1

20-35: Sprint 2

35-40: Discuss sprint 2

40-60: Sprint 3 and post to Twitter

Discuss sprint 3 in public
As Michael says, fish let you publish daily and start conversations. Whales take time, but they push you to the edge of your ability, and you come out with something rewarding in the end.
---
Personal Monopolies
---
McLaren driver Lando Norris held a special competition in the build-up to his race this week at Silverstone, inviting fans to design his helmet for the weekend.
For context, here is Norris' normal helmet design: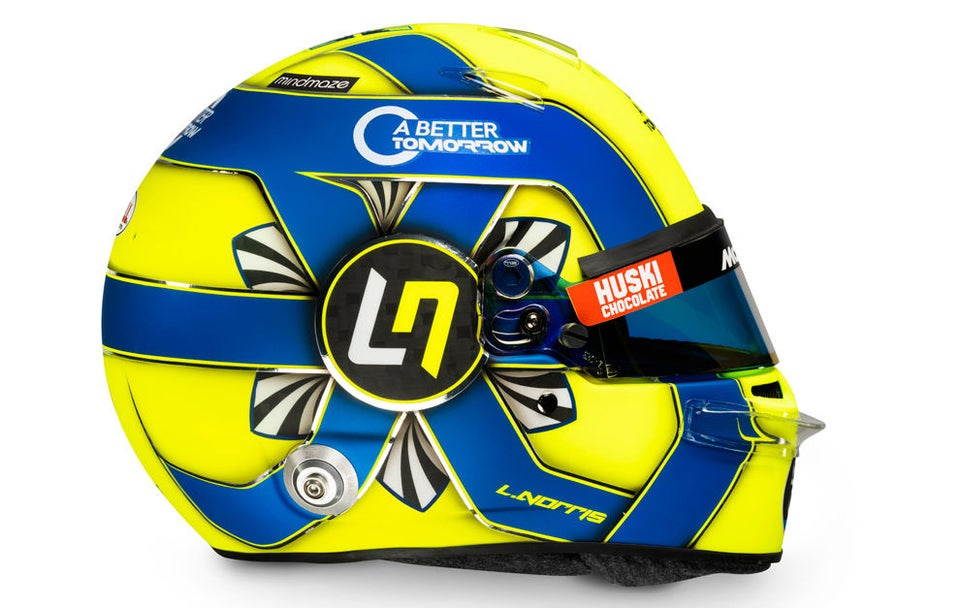 Norris said he received thousands of designs, but chose the winner based on the originality. He said this submission melted his heart.
"It reminds me a lot of when I was younger, designing helmets, drawing away, just when I was like five, six, seven years old, printing off hundreds of helmet designs, colouring them in and doing whatever. This is the winner. It's very different to what I'm used to. All this glitz and glamour and sparkly bits and swooshes and cool stuff, I just went with something that reminded me of me when I was young."
The winner of the helmet design contest was six-year-old Eva Muttram.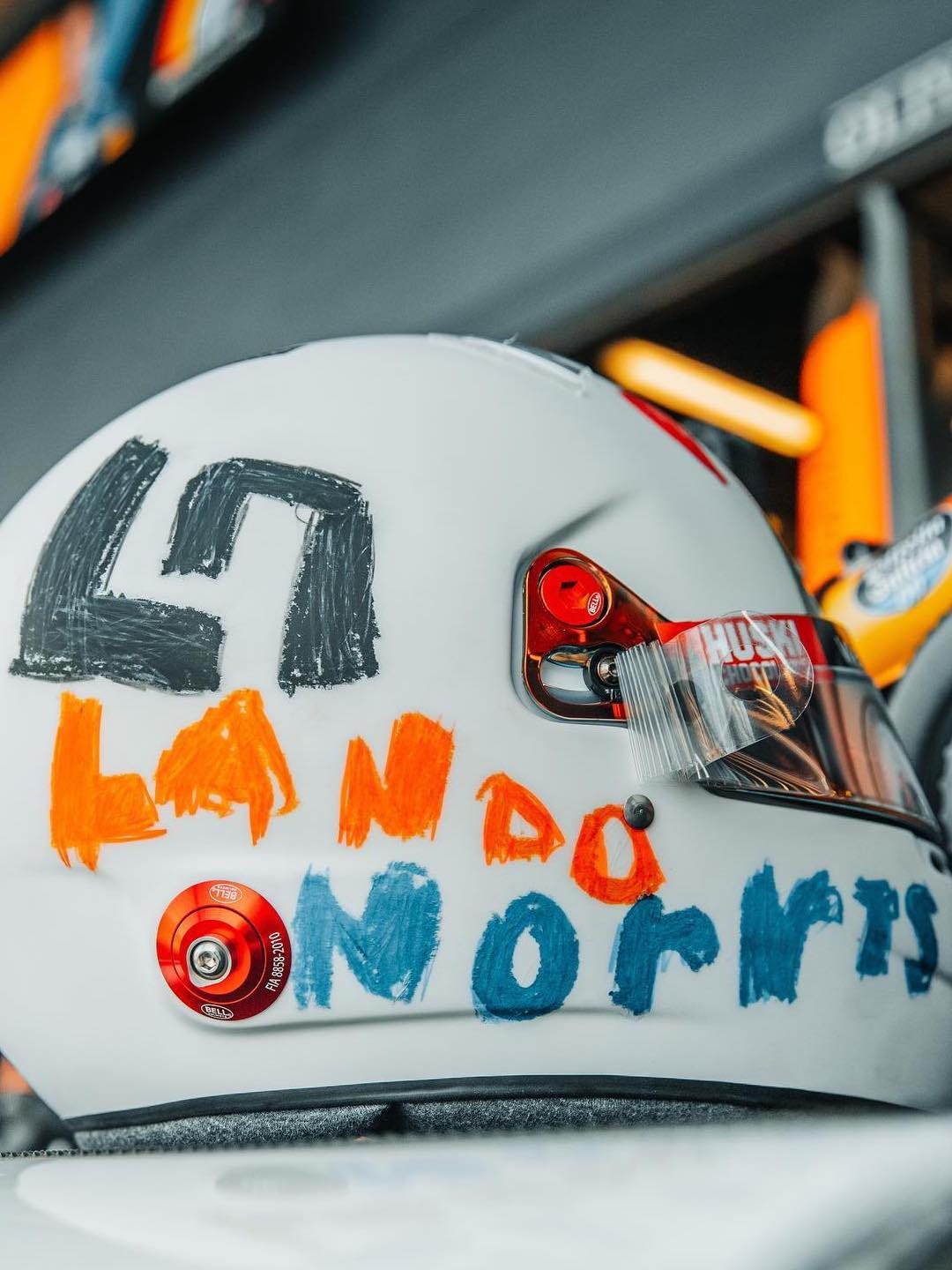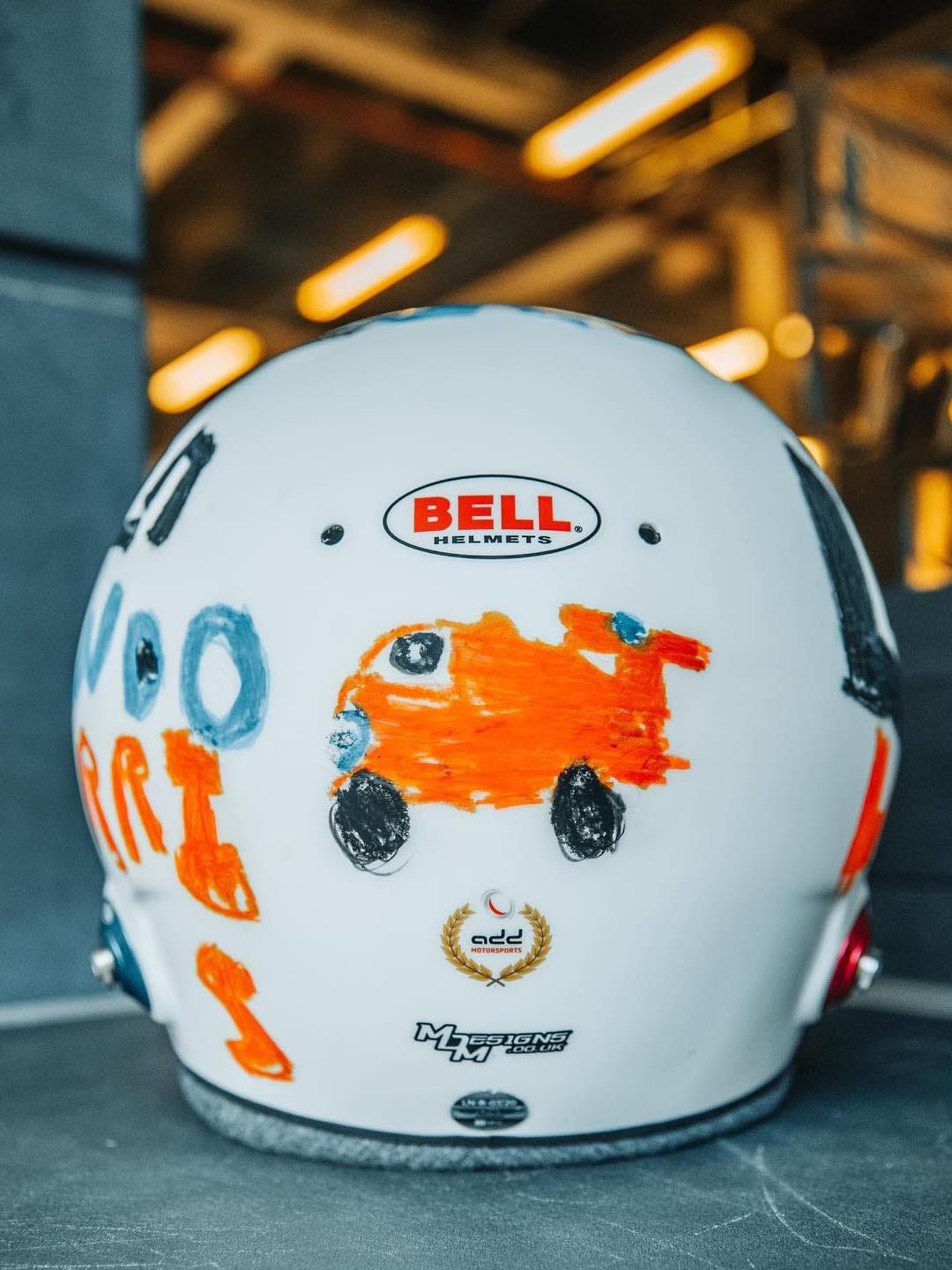 Norris likely created a lifelong fan of himself and Formula 1.
What I personally loved about this is F1 drivers are sometimes known for being out of touch with the public. Newer, younger drivers like Norris are beginning to shift the perception of the sport in a direction that is more wholesome and has the fans in mind. Drivers are clearly investing more in their public images and it makes watching the sport more interesting.
Reddit user /u/splashbodge summed it up well:
"Seriously, Lando is knocking it out of the park on the F1 PR front.... This is exactly what Liberty want, drivers being more personal, active on social media, putting a kid's picture on his helmet is so friggin cool... I'm really loving this new era of formula 1... First the netflix documentary and now drivers being more personal and hilarious off the grid.

I was skeptical at first when Liberty bought F1, but they've really brought it into the current century."
---
‍Despite improved internet speeds, the amount of time it takes a browser to download and display a webpage today is not much quicker than it was ten years ago.
As measured by Mbps, Internet speeds have increased 600%+ over ten years, while desktop webpage load times have remained flat.

Mobile network speeds are up 1,000%+ over ten years, while mobile sites load three times slower.

In 2018, Google reported an average time of 7 seconds for mobile pages to load content above the fold.

Delays of just1 second are enough to interrupt a person's conscious thought process, changing the experience into one of waiting for the system to catch up, rather than feeling as though you are directly controlling the interface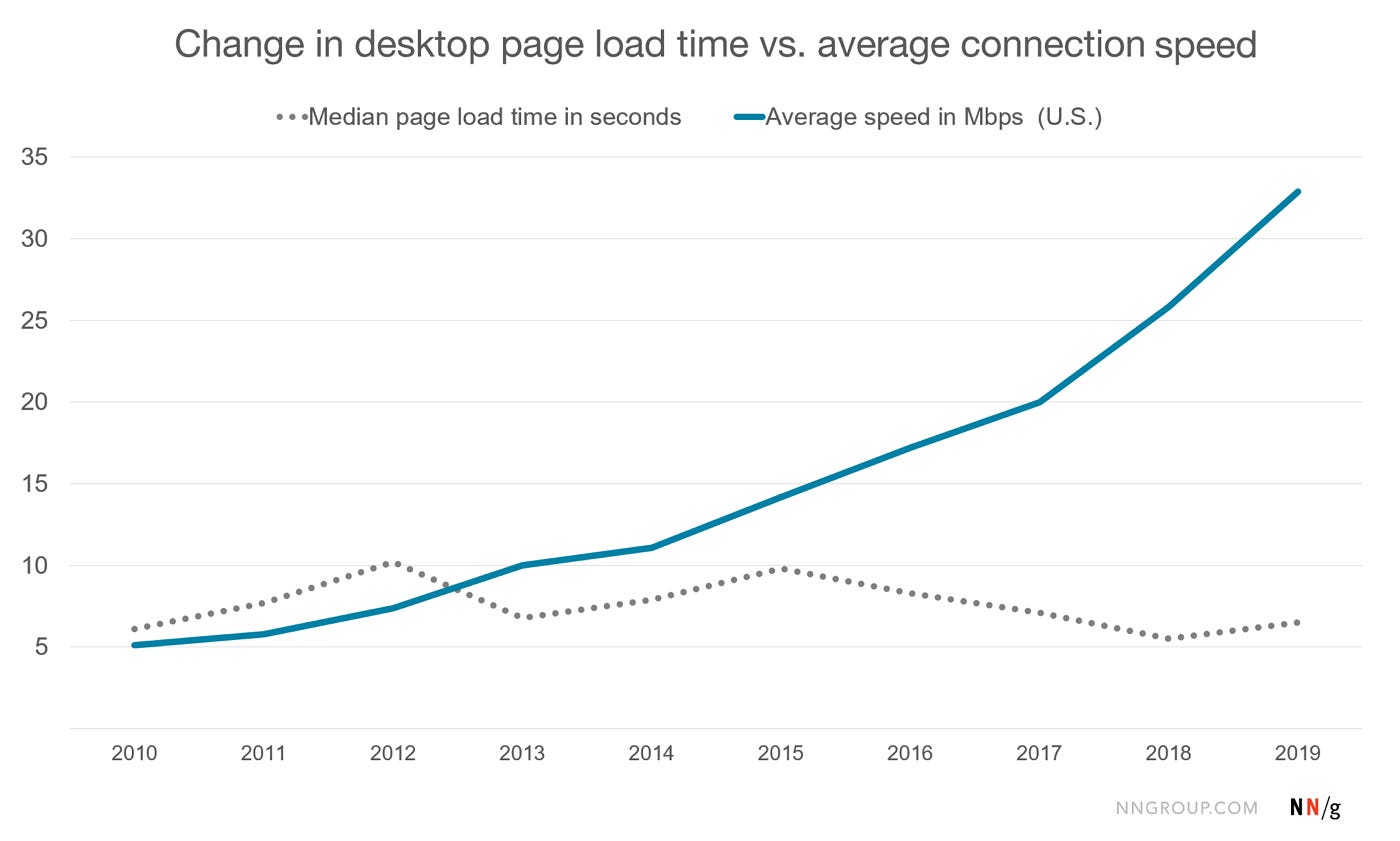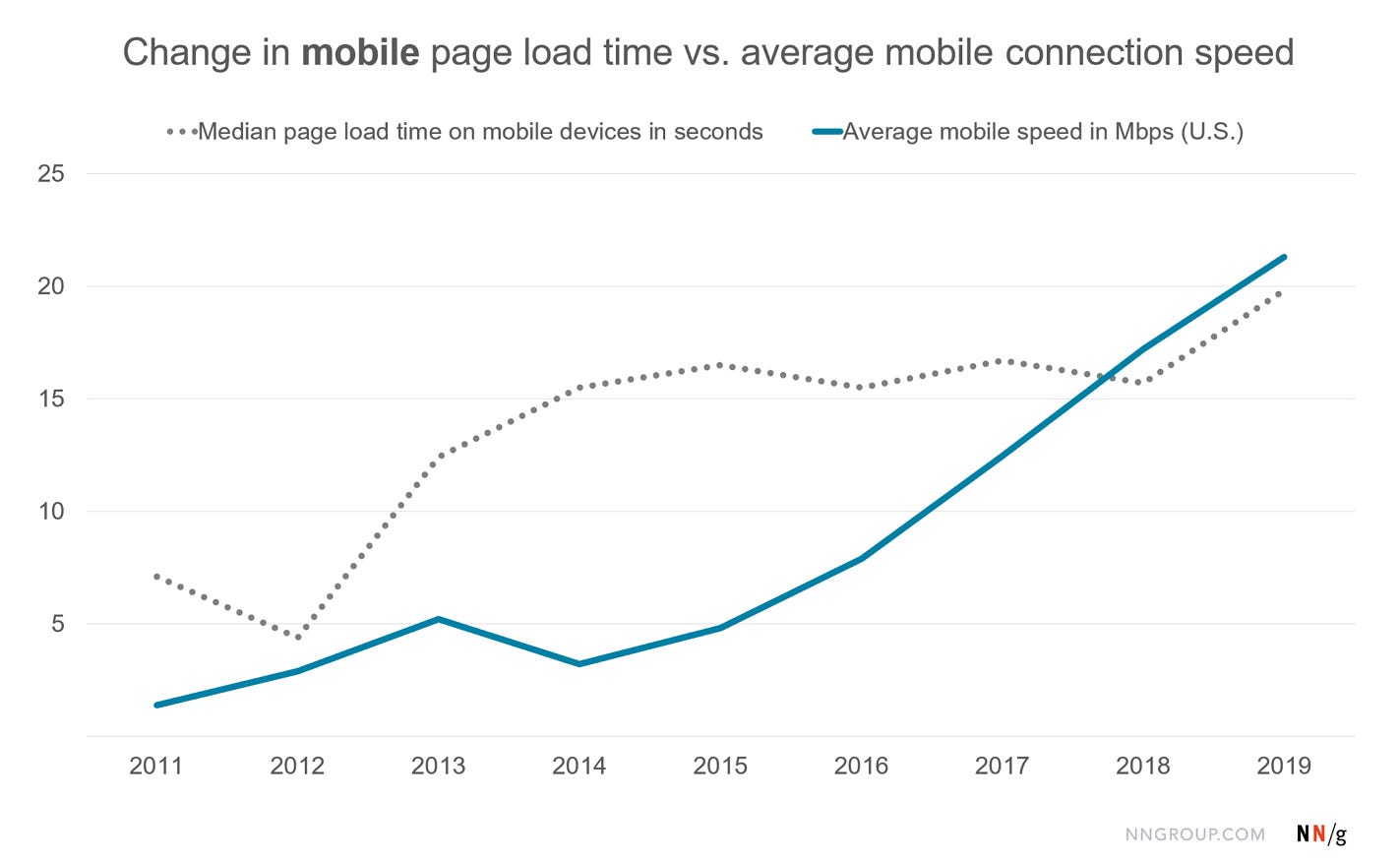 ---
Chicago Sunrise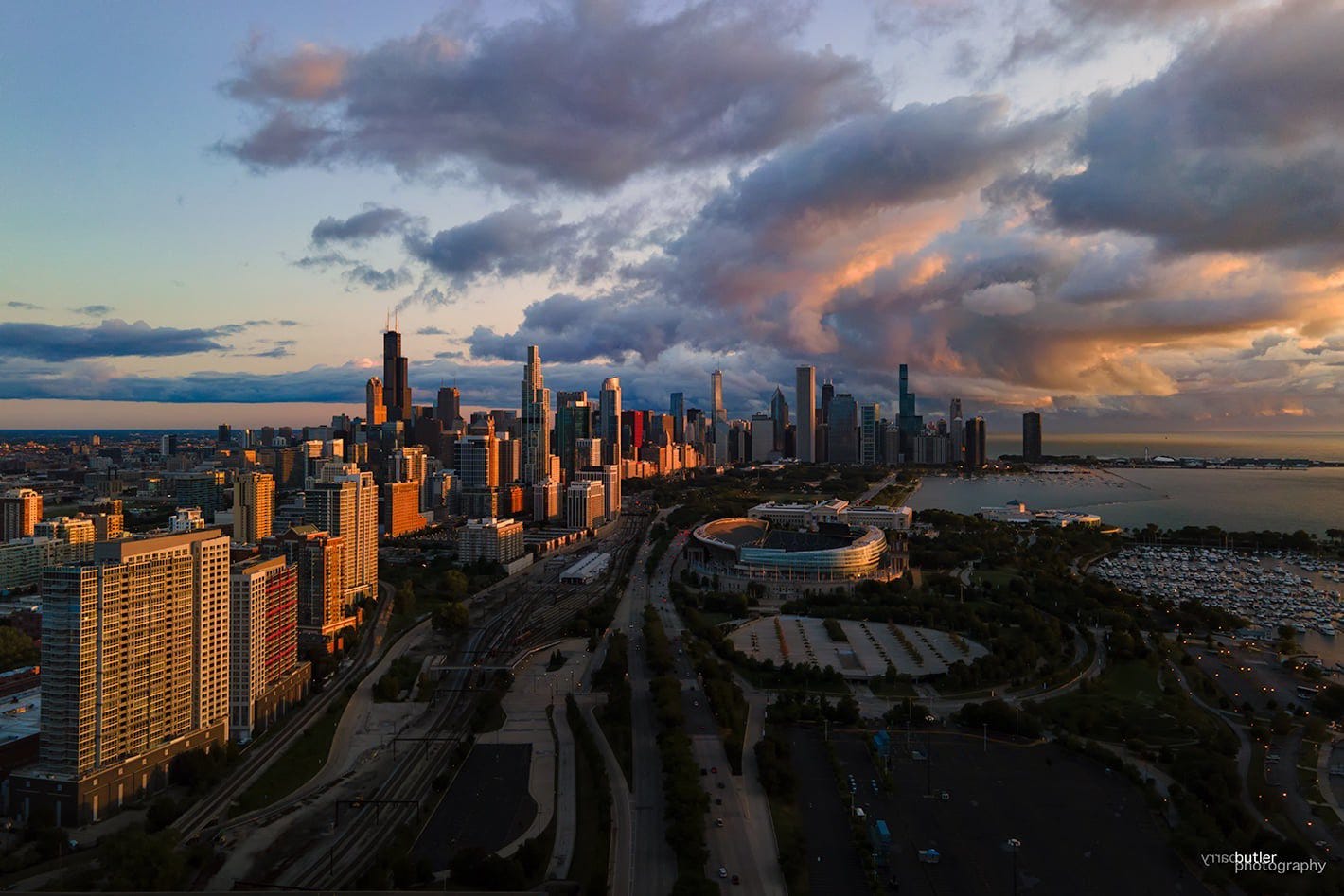 ---
Photos of the Week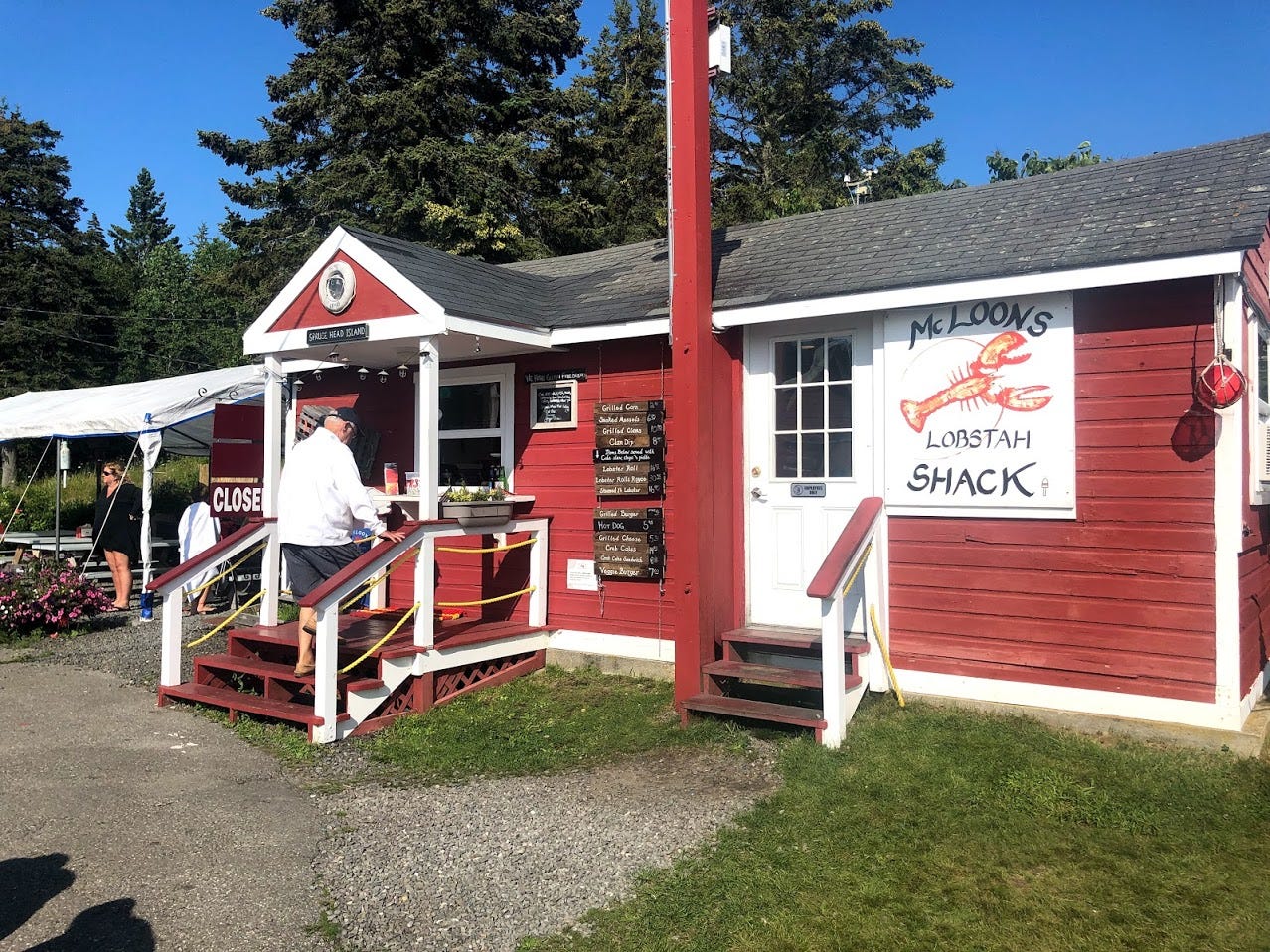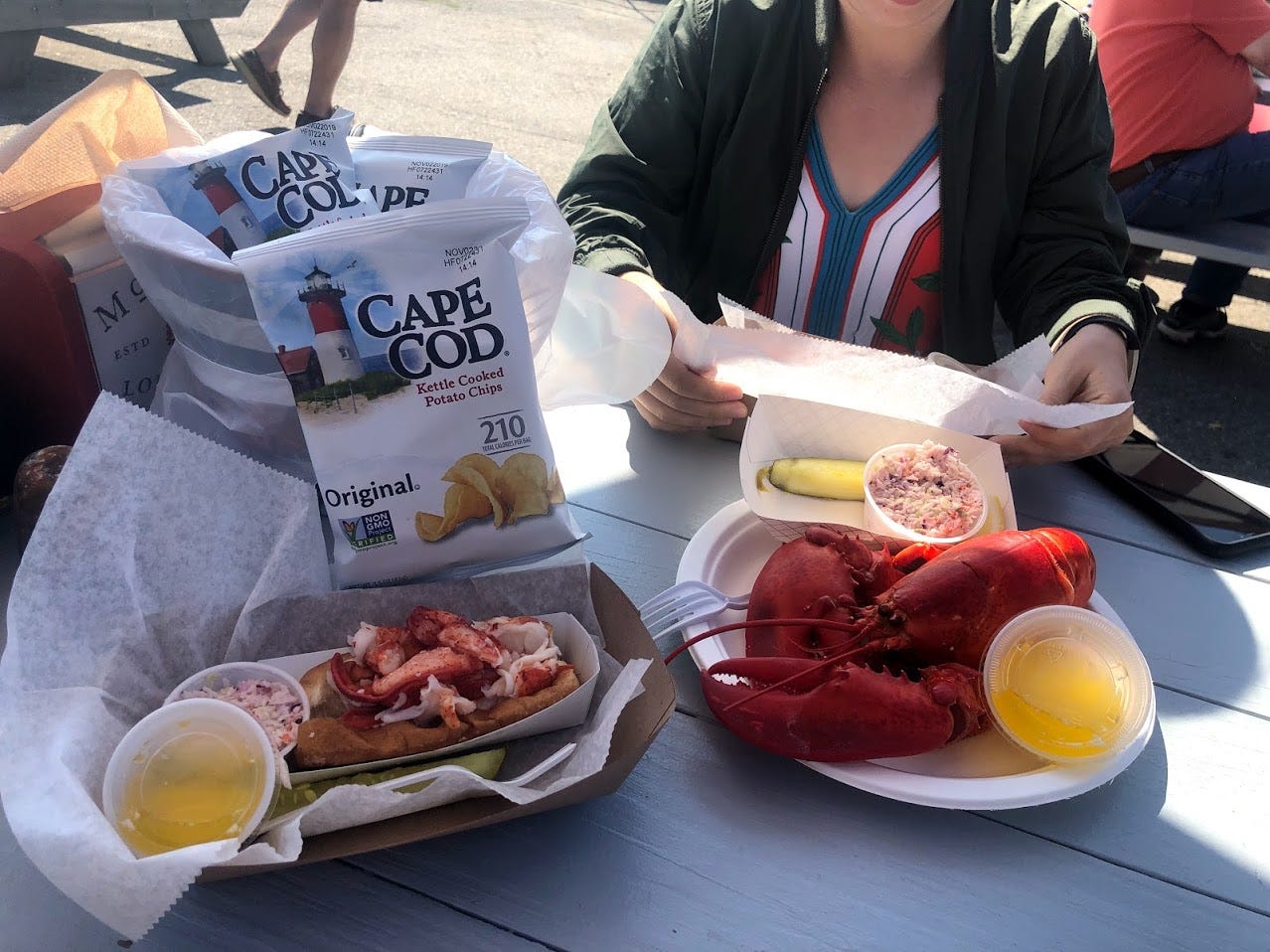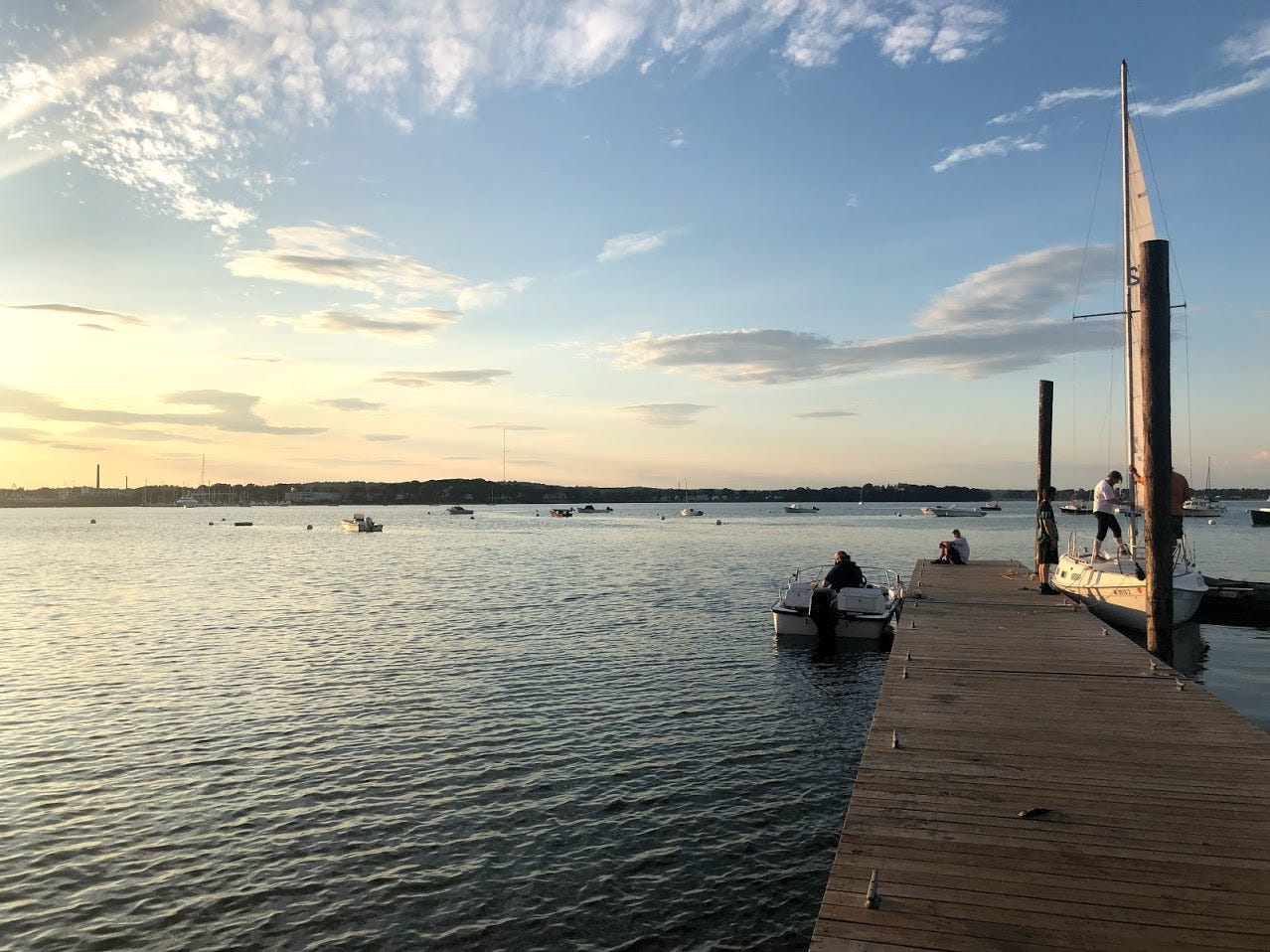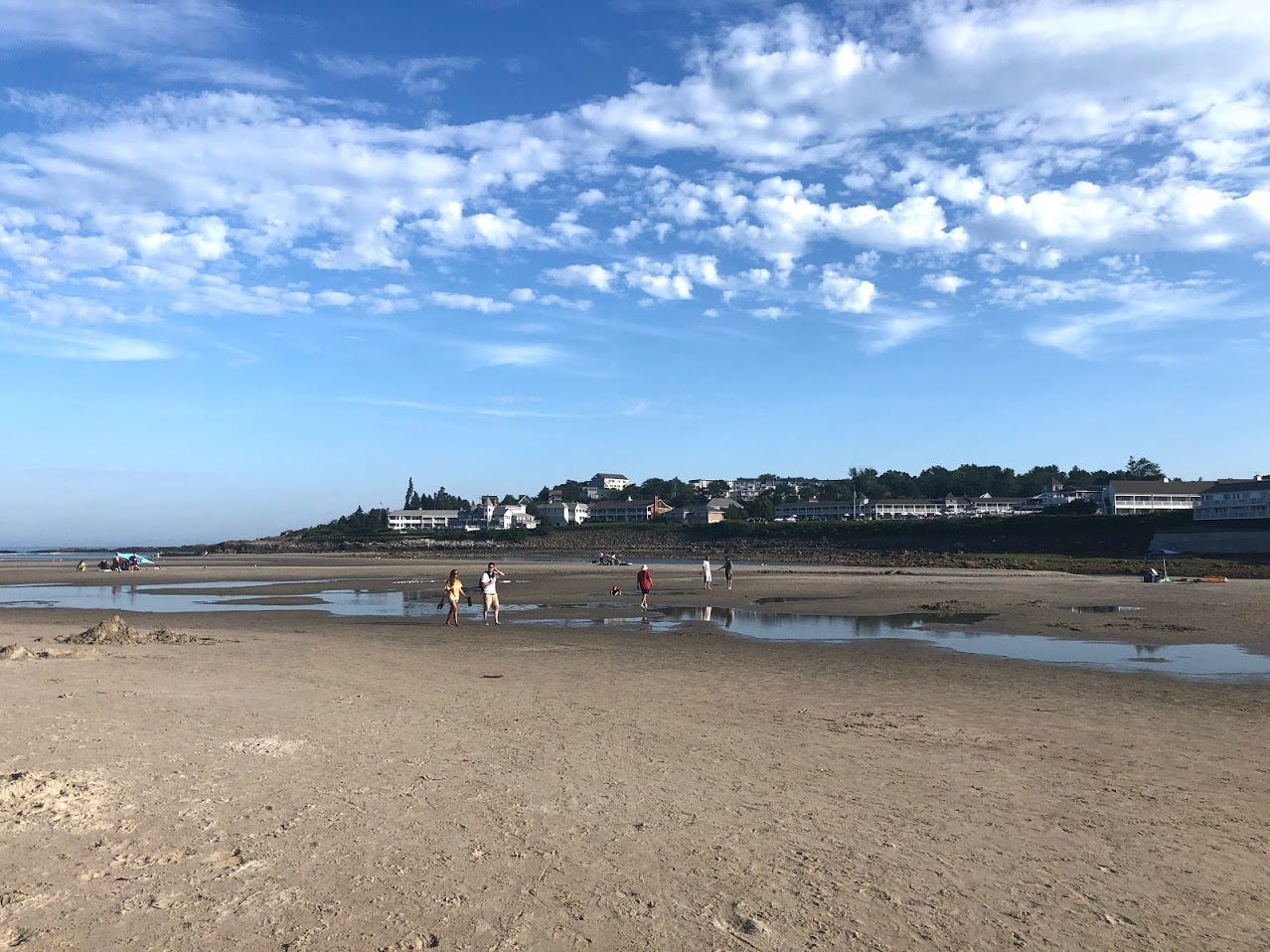 I'm reminiscing about our trip to Maine around this time last year. My fiancée Blair spent her childhood summers at camp in Maine and kept telling me how amazing it was. After seeing it for the first time, I get it. It's 100% worth it. I can't wait to go back!
Until next week,
Lev