Discover more from Wednesday Wisdom
Welcome to the 16 new subscribers over the past week! 🙏
If you're reading this because someone shared the newsletter with you or you clicked on a link somewhere, subscribe and I'll send a new issue of Wednesday Wisdom to you every week.
---
Hey everybody 👋,
Greetings from Chicago! 
I have a lighter update for you this week—an exciting new work project has taken up a considerable amount of time as I'm getting up to speed and finishing a deliverable.
Last night I hosted my fourth alumni mentor session for Write of Passage. This week we talked about writer's block, where we get stuck, imposter syndrome, perfectionism, fear, and courage. We got vulnerable and honest.
I'll be the first to admit that I struggle with all of these things. I constantly have doubts if my writing is good enough or if I'm a good mentor for those choosing to give an hour of their valuable time each week in my group. Fear and courage go hand-in-hand.
I hate admitting this but in the middle of trying to write the article I'm most proud of, I broke down and got very upset and frustrated. I just couldn't get the ideas out of my head the way I wanted to. I talked it out with my fiancée, went for a walk, and felt much better.
Writing about things that are personal immediately opens up our deepest insecurities. But as my friend Charlie Bleecker says, "the best way to get over the fear of publishing is to publish often."
Thank you for being a subscriber—as always feel free to reply to this email with thoughts or feedback. I'd love to hear from you!
---
In this week's newsletter:
📚 Barbarian Days

🎣 Writing Visuals

🐯 Tiger Woods: Reborn

and more!
If you missed last week's issue, you can check it out here. I discussed Ramit Sethi's Money Rules, The Third Door, Personal Monopolies, and more.
---
Currently Reading…
I started reading Barbarian Days this week after a strong recommendation by Will Mannon. I'm about 20% through it so far and loving it. I'll provide a full summary and favorite quotes next week when I hopefully finish it.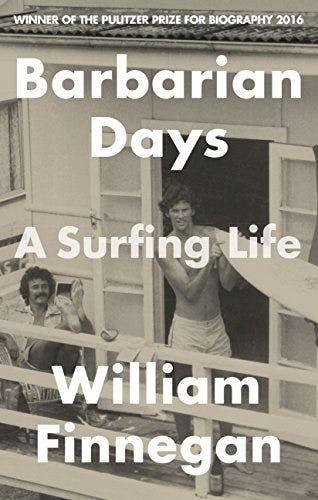 Simple Book Summary from Goodreads
Barbarian Days is William Finnegan's memoir of an obsession, a complex enchantment. Surfing only looks like a sport. To initiates, it is something else entirely: a beautiful addiction, a demanding course of study, a morally dangerous pastime, a way of life. Raised in California and Hawaii, Finnegan started surfing as a child. He has chased waves all over the world, wandering for years through the South Pacific, Australia, Asia, Africa. A bookish boy, and then an excessively adventurous young man, he went on to become a distinguished writer and war reporter. Barbarian Days takes us deep into unfamiliar worlds, some of them right under our noses—off the coasts of New York and San Francisco. It immerses the reader in the edgy camaraderie of close male friendships annealed in challenging waves
---
Writing Visuals
My Write of Passage classmate Michael Dean has been sketching and sharing amazing notes during class as he thinks about the writing frameworks we talk about.
Being an alumni mentor has helped me learn so much through teaching and facilitating discussions. My fellow mentor Matt Tillotson phrased it so well when he said, "wisdom is everywhere if you allow yourself to see it."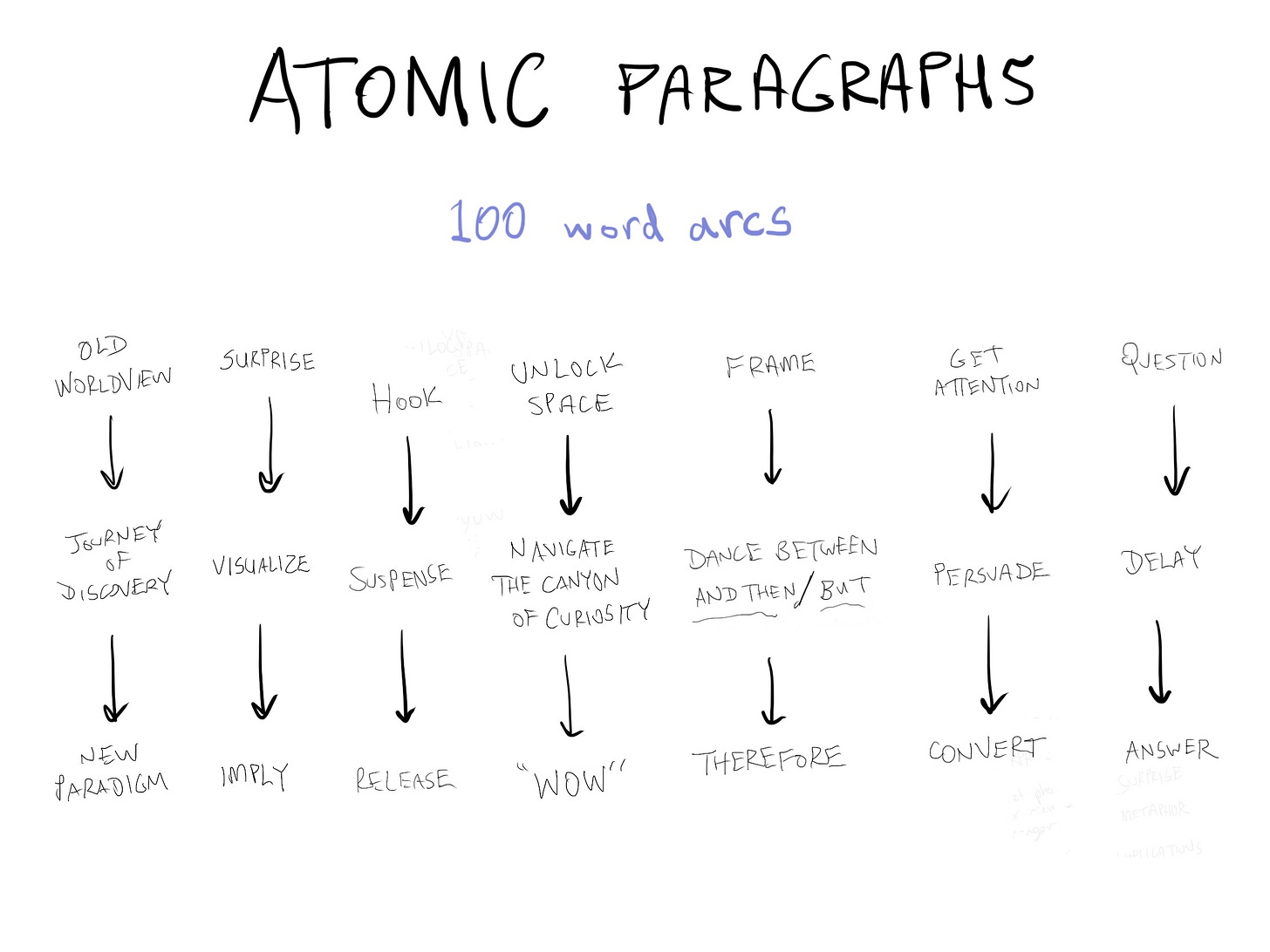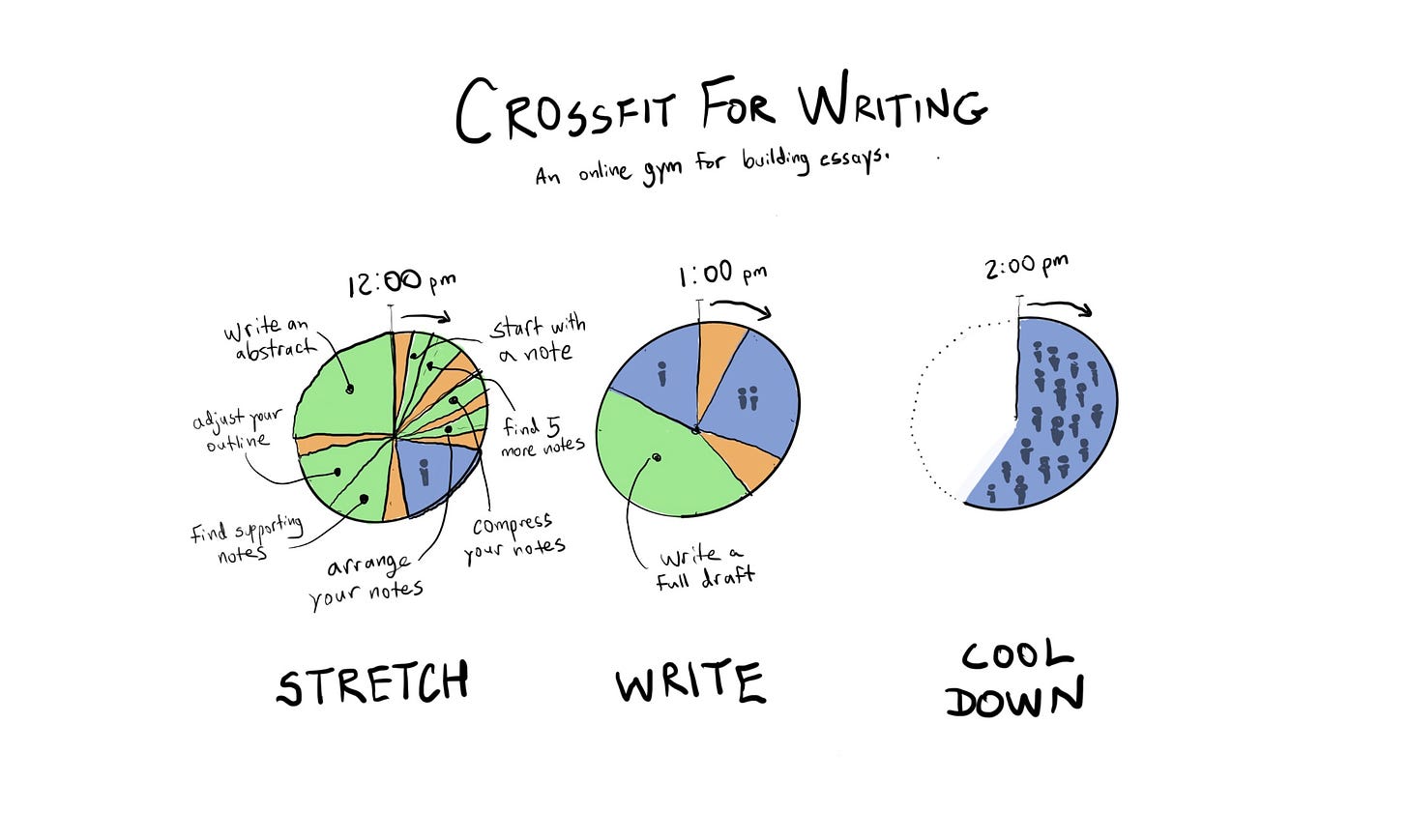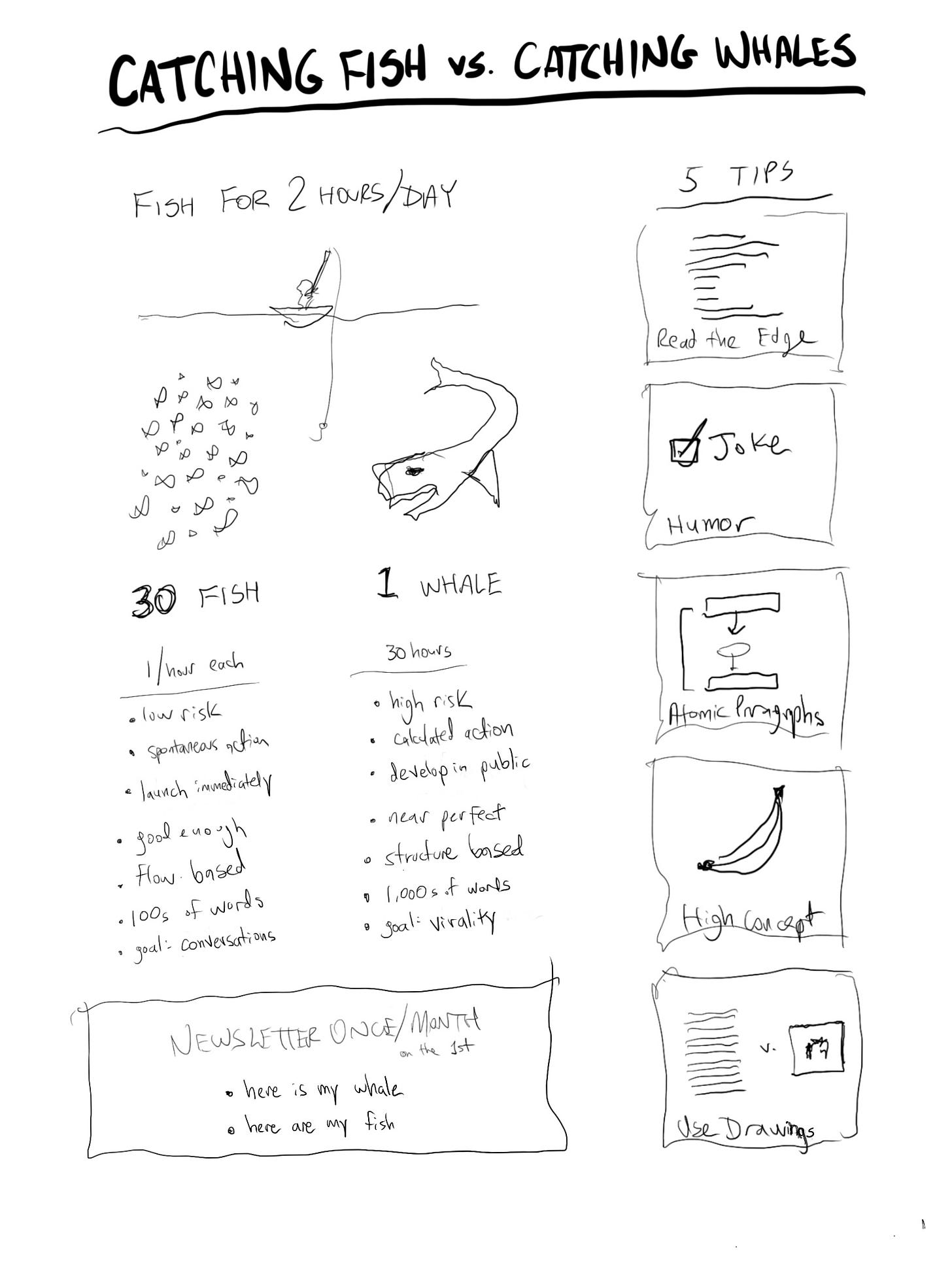 ---
This video will give you chills.
Tiger Woods underwent spinal fusion surgery in 2017 to help reduce ongoing, debilitating pain in his back and legs. Not only did he think he would never be able to play golf again, he couldn't even play with his kids.
"I wasn't seeking a solution that allowed me to return to competitive golf, only provide relief from my pain and allow me to return to life with my family. Playing golf again at a high level was just icing on the cake."
The surgery saved Tiger's career. He said he went from accepting his condition and having peace of mind that he would never play golf again to all of a sudden playing with his kids with the Green Jacket hanging in the living room.
What an amazing comeback.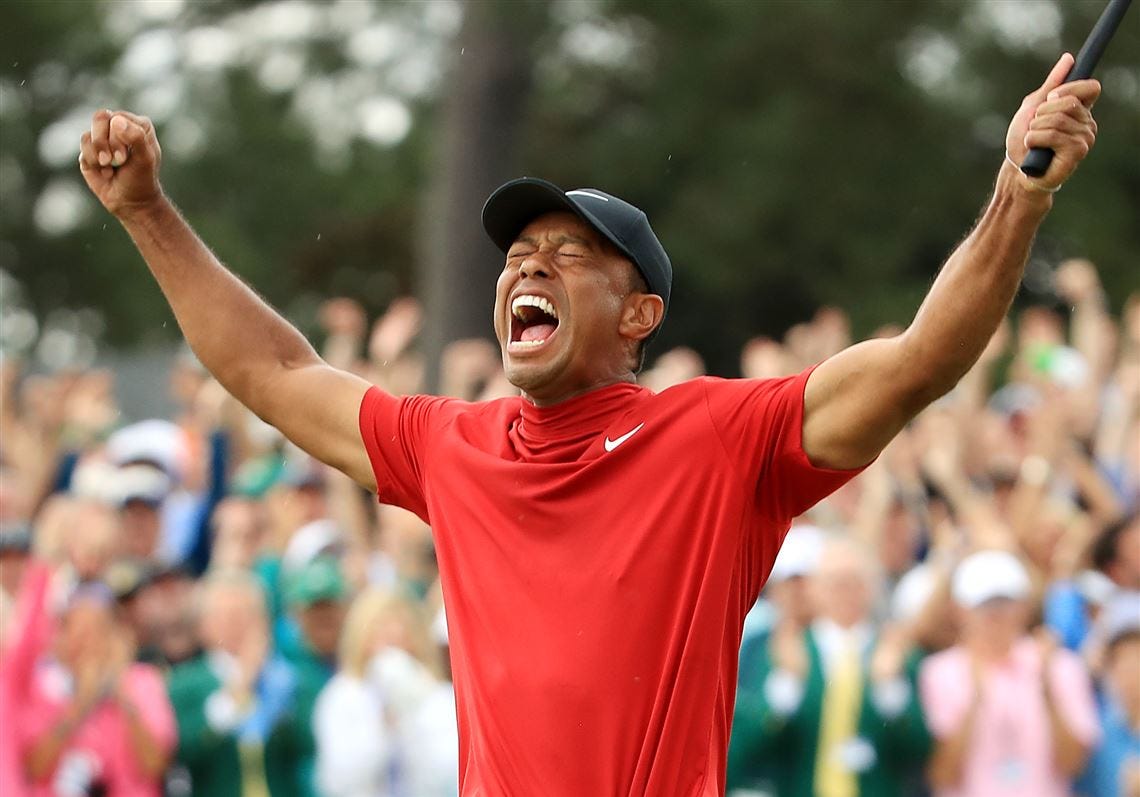 ---
Chicago Cityscape of the Week
This is your weekly reminder to follow Chicago landscape photographer Barry Butler. Chicago has the best skyline in the country and his photos capture that from every angle.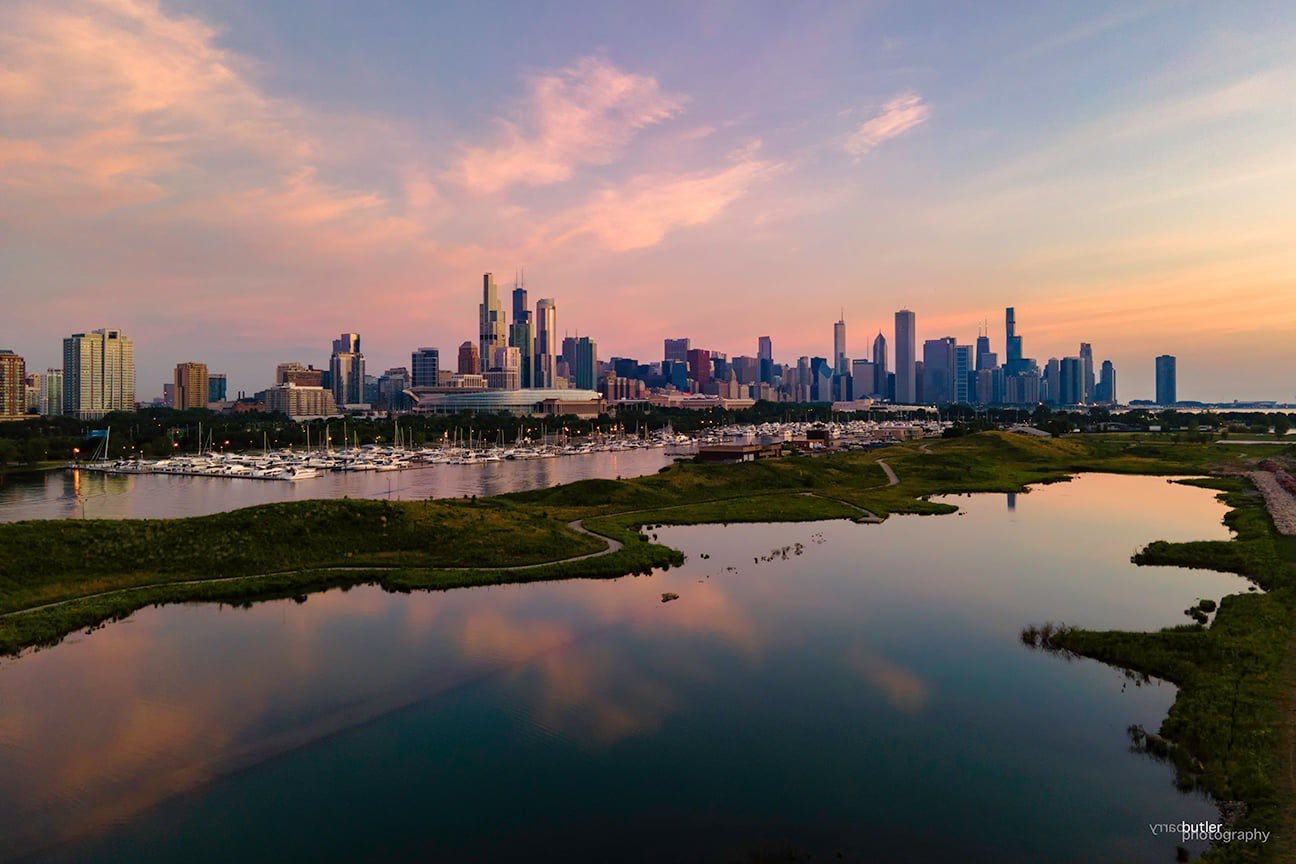 ---
Photo of the Week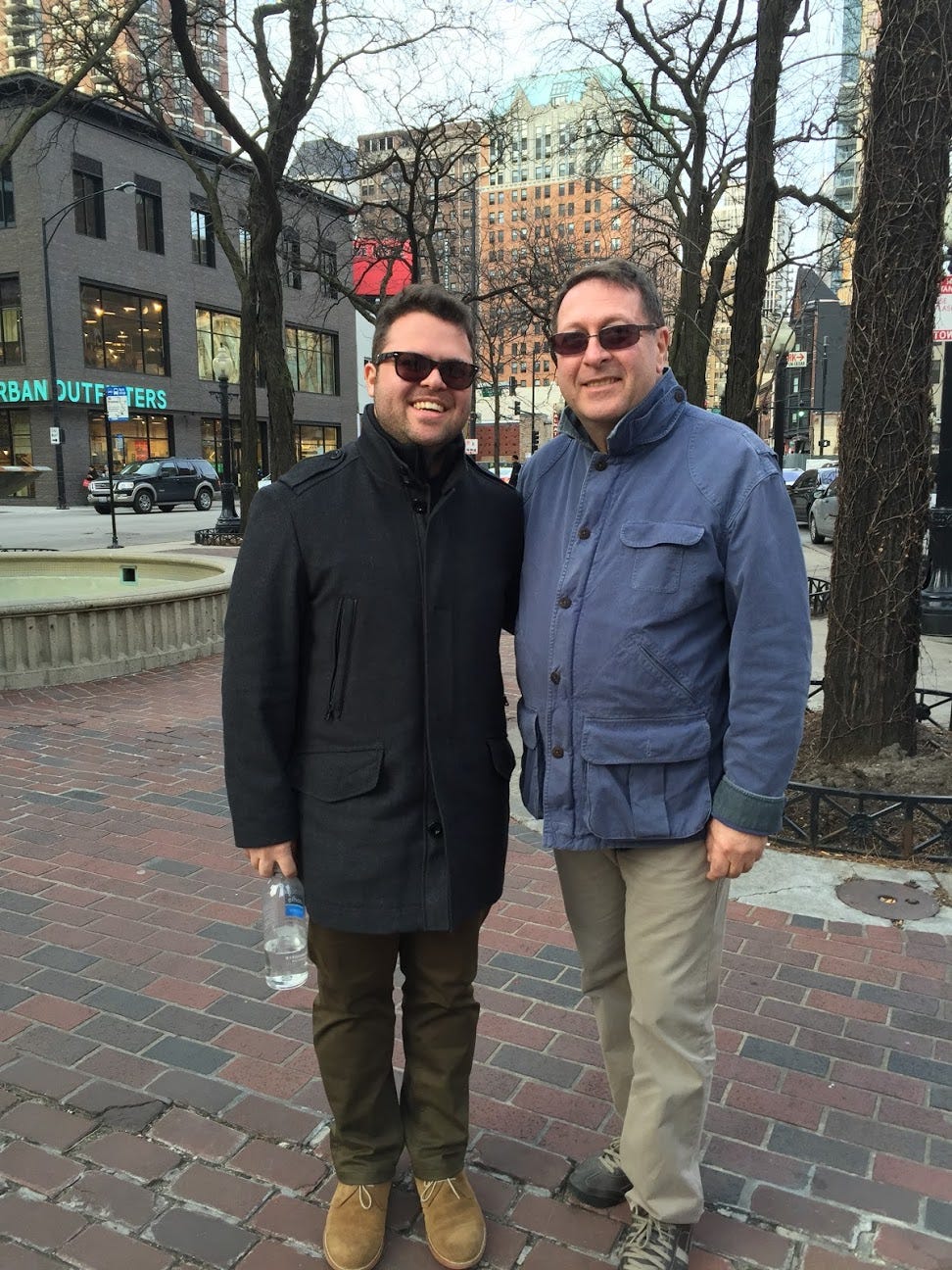 July is a strong birthday month at our house. I'm saving the best for last this week and wishing my dad a happy birthday!
The older I get, the more I realize how similar I am to him. Not only is he selfless and the kindest and person I know, but he also taught me how to treat and care for the people closest to me. He embodies what it means to be a good person.
Until next week,
Lev