Discover more from Wednesday Wisdom
Wednesday Wisdom #20
Issue 20: Ramit Sethi's Money Rules, The Third Door, Personal Monopolies
Hey everybody 👋,
Greetings from Chicago! 
My writing group asked me this week how I approach a regular publishing cadence. Since starting this newsletter in March, I haven't missed a single post—nor do I plan on doing so any time soon. I've spent many late Tuesday nights writing because I've created a habit of publishing that I'm just not willing to break.
Not only would I be mad if that streak ended, but there's a level of consistency that you as my audience have come to expect. Deadlines are powerful, and consistent efforts over time compound.
Thank you for being a subscriber, and as always feel free to reply to this email with thoughts or feedback. I'd love to hear from you!
---
In this week's newsletter, I'll cover:
💰 Ramit Sethi's Money Rules

📚 The Third Door

🎩 Personal Monopolies

🌇 Chicago Sunset

and more!
If you missed last week's issue, you can check it out here. I discussed Python for Kids, If I Ruled the Tweets, The 100 Hour Asset, Spiky Points of View, and more.
---
I published a new post on my blog this week. It's a curation of Ramit Sethi's Money Rules.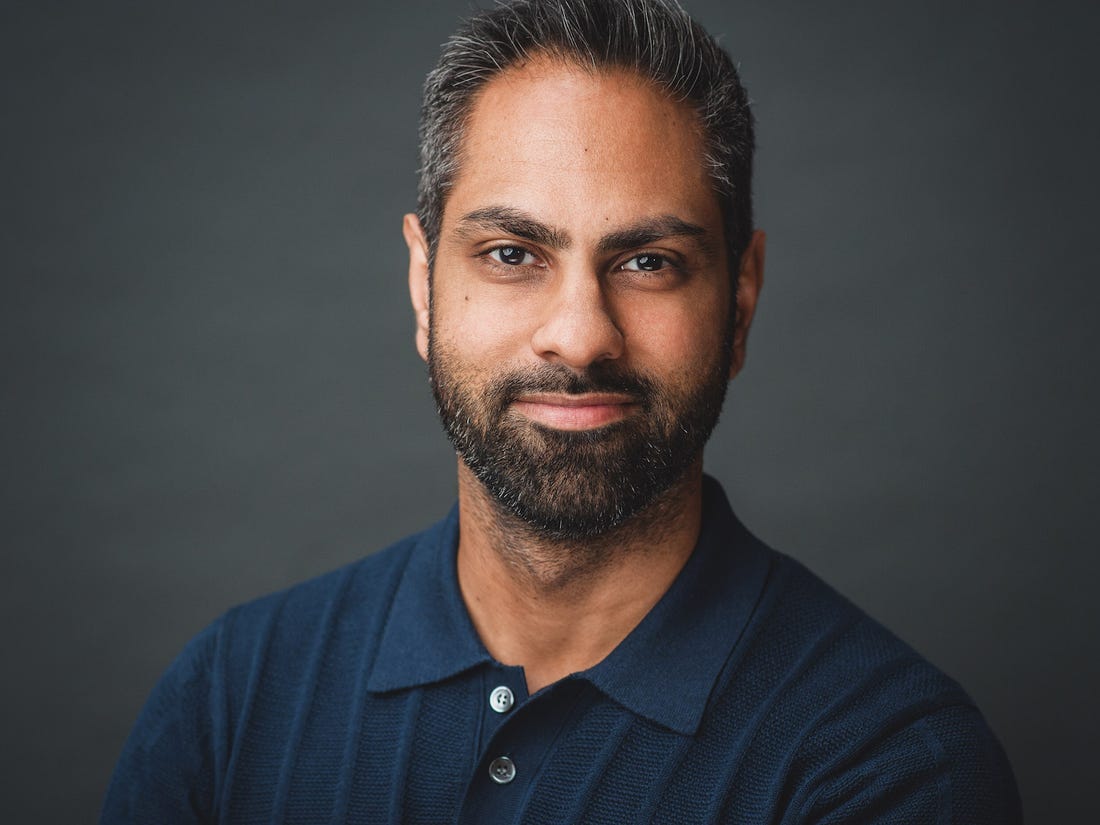 Here's an excerpt:
Stop asking $3 questions and start asking $30,000 questions. 

Every day we wake up, there are a million money-related decisions we can make. 

Should I eat out? 

Should I buy this new kitchen appliance? 

I'm going grocery shopping—should I go to Whole Foods or another store? 

By narrowing down a few key beliefs, you can eliminate 99.9% of decision making and focus on more important things. 

By doing this, you don't have to worry about spending at a general level. Why? If the rules you set are followed correctly, they will lead you to the right place. 

When you're suddenly faced with the choice of paying extra for guacamole on your Chipotle bowl, the decision becomes effortless if you're taking care of more important issues like contributing a higher percentage to your 401k. 

That's the difference between asking $3 questions and $30,000 questions.

Money rules should be tailored to you and your values, they are not meant to be cookie-cutter decisions. In this post, I want to summarize Sethi's Money Rules. In a follow-up, I will share my own list. Like the 12 Favorite Problems exercise, having rules about money is a great forcing function to focus on what really matters and where our priorities lie. 
---
Book of the Week
Alex Banayan's story begins as a contestant on The Price is Right as a college student. He uses the prize money to fund his quest to interview and learn from the world's most successful people.
"You have to go for it, even if there's a chance you'll fail. The planets are never going to perfectly align. When you see an opportunity, it's up to you to jump."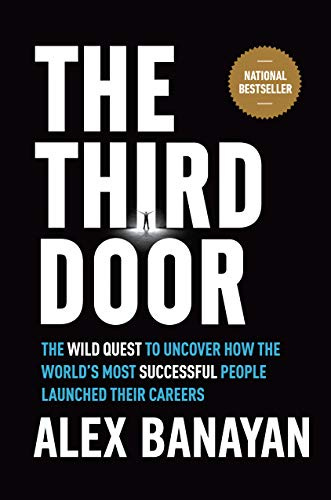 Simple Book Summary
Finding success in life is like trying to enter an exclusive nightclub. 99% of people follow two paths. The first door, where everyone has to wait in line and hope to get in. The second door, where VIPs (rich, famous, connected) easily slip in. Only a few people follow The Third Door, which takes resourcefulness and guts to find.
Here were some of my favorite quotes captured via Readwise: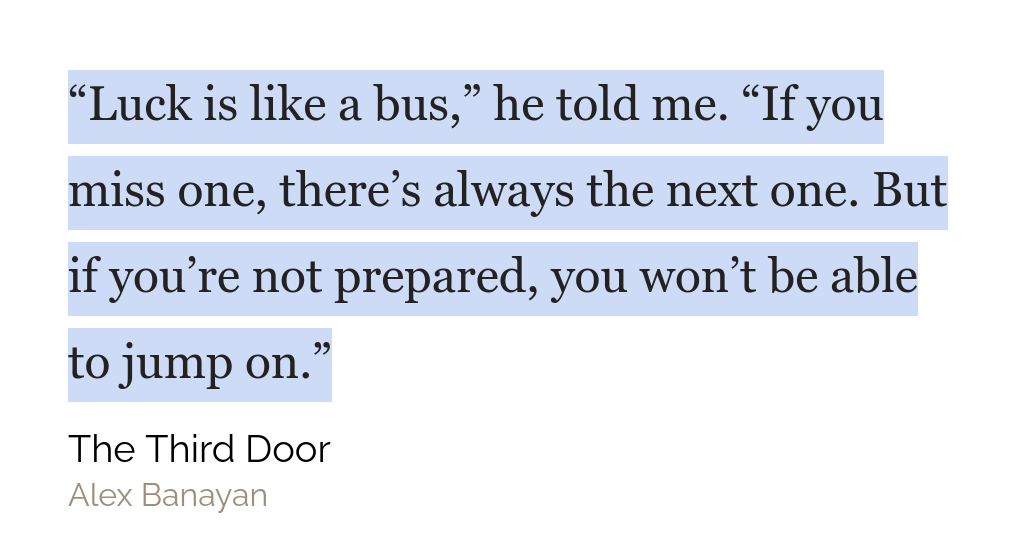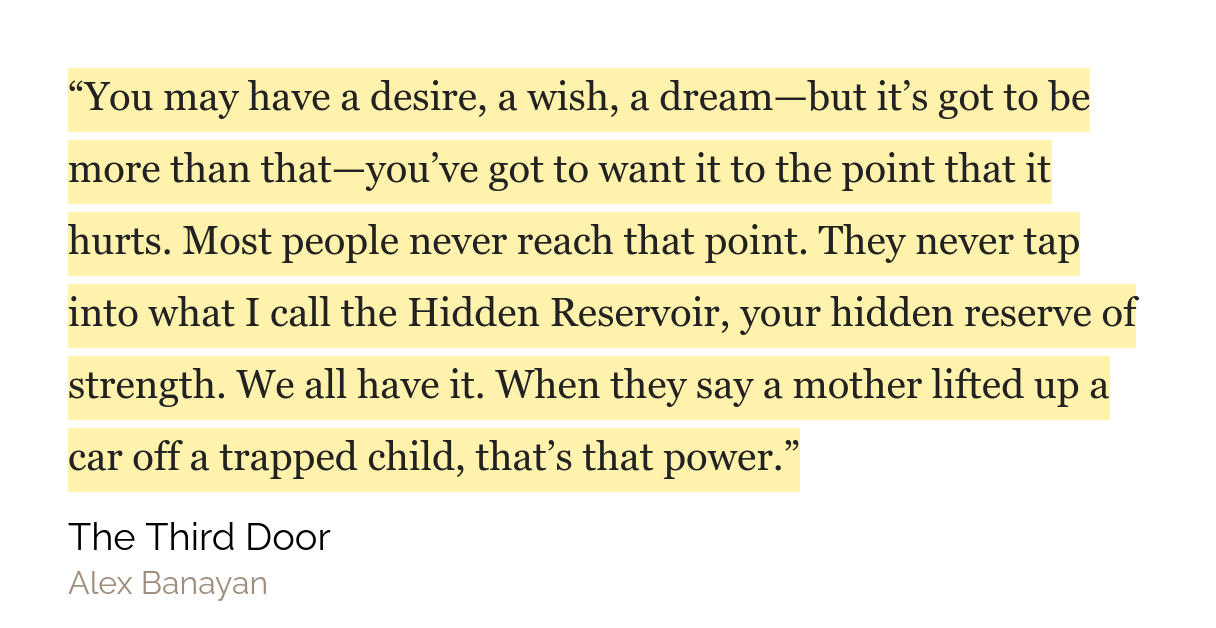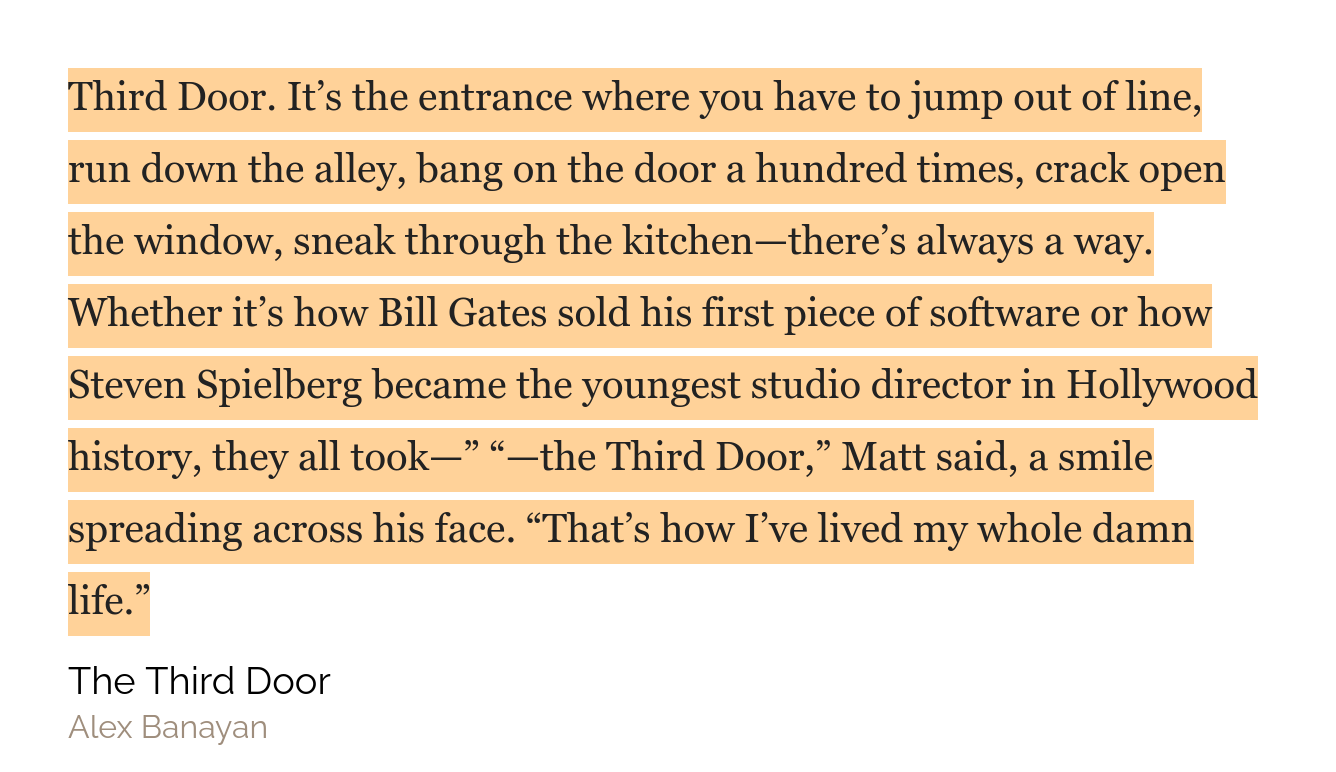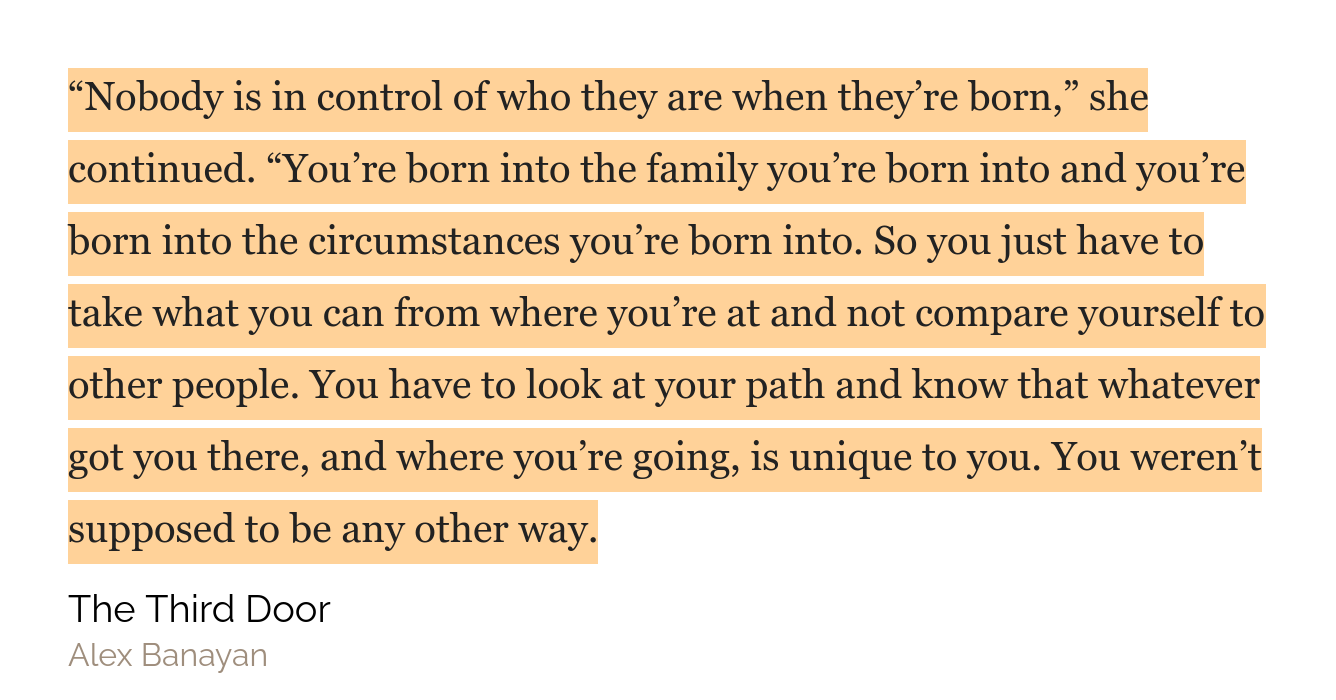 This book was fairly short and easy to read. It had helpful business and life advice but it honestly wasn't my favorite. The way the book is structured makes it seem like the author will describe how the world's most successful people got their lucky breaks, but it falls short of this promise.
The majority of the book was about Banayan trying to secure interviews with famous people and getting rejected.
Rating: 3.5/5
If you read it, please let me know what you thought.
---
Personal Monopoly and Consistency
I'm still nowhere near being able to say what my personal monopoly is—and that's fine! But, I love the framing of these thoughts.
Writing this weekly newsletter for 20 weeks has already proven more beneficial than I ever thought possible when I started. I'm reminded of a quote from Justin Mikolay—
"Writing has a wonderful property: if the quality of the things you make is compelling, then the value of the things you make is compounding."
---
Chicago Sunset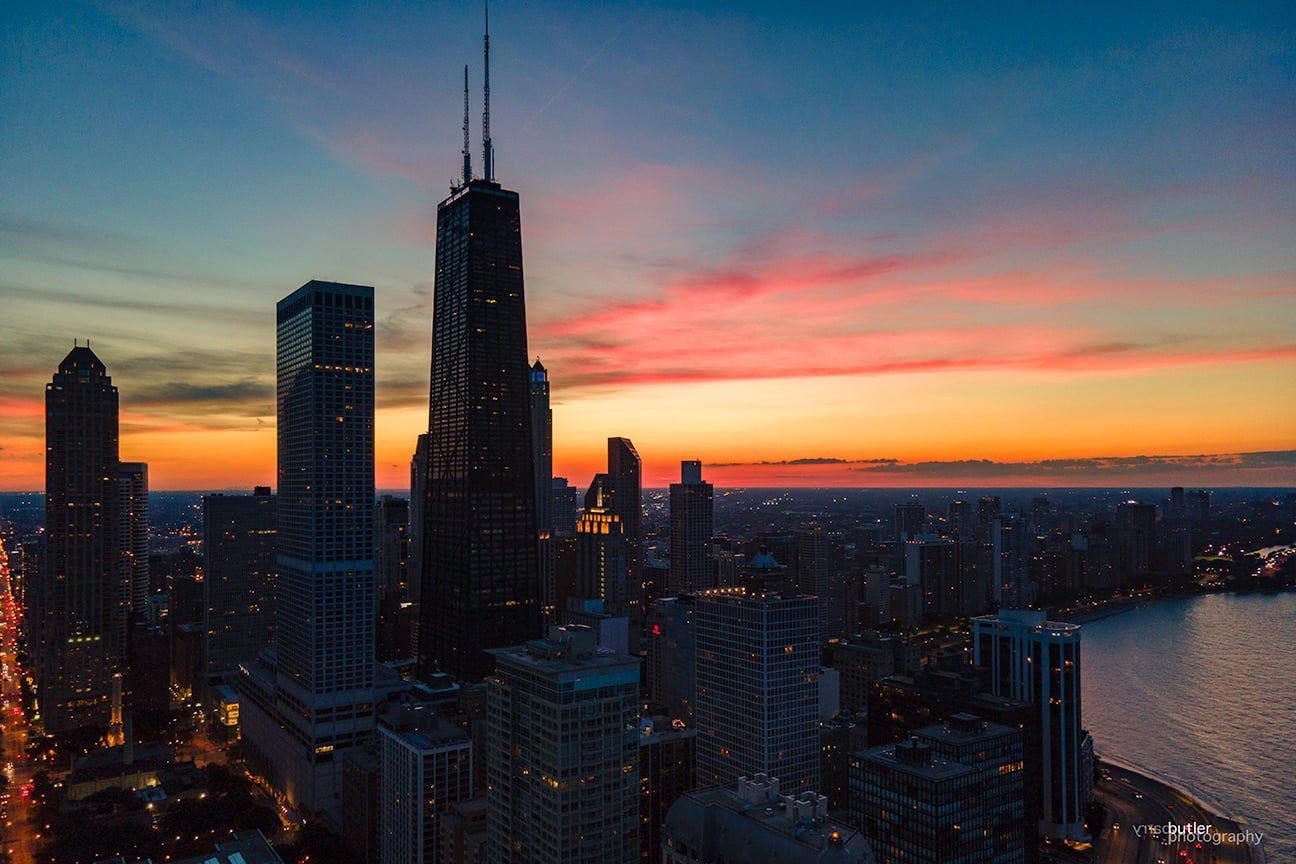 ---
Photo of the Week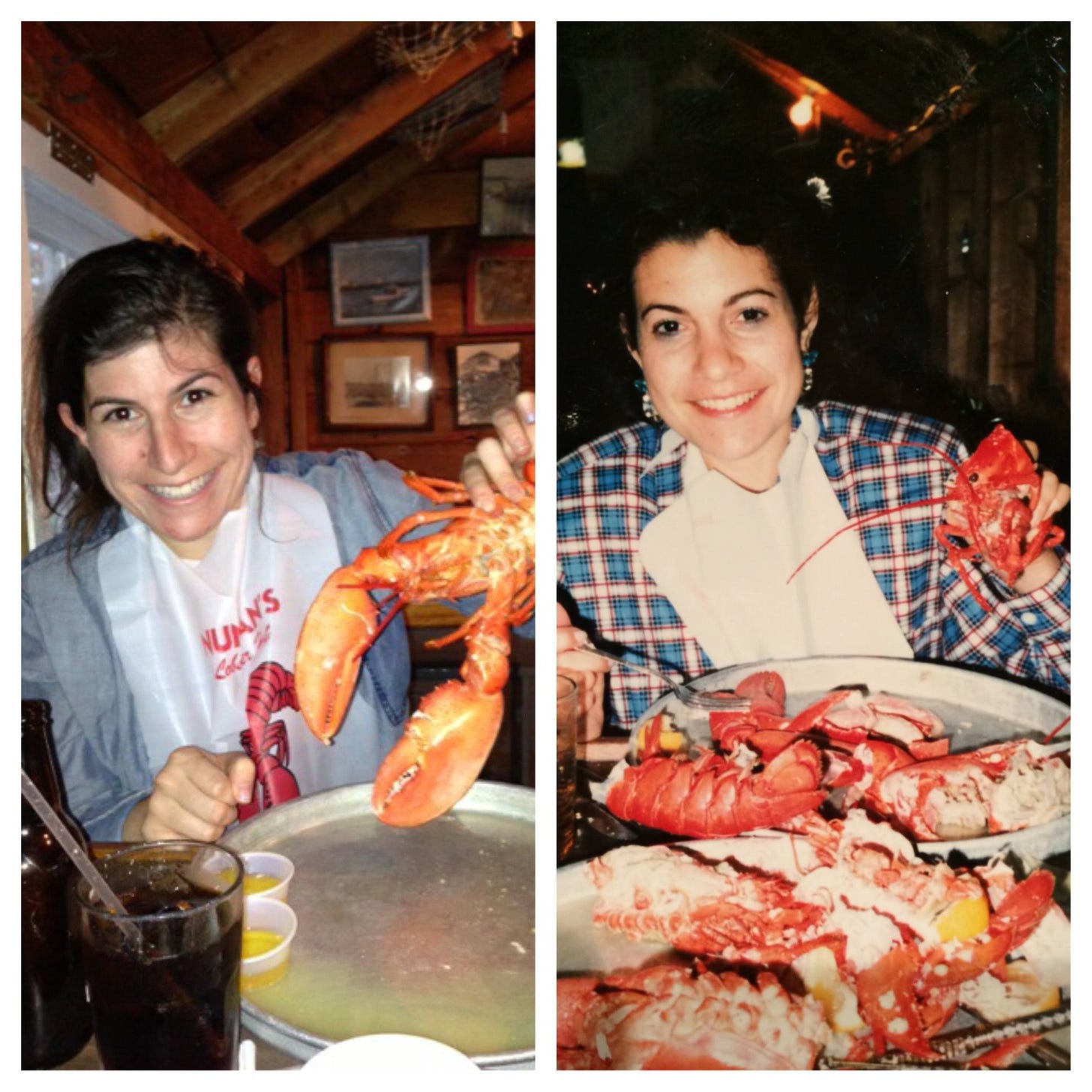 Wishing my future sister-in-law Sydney and future mother-in-law Laurie happy birthdays this week! 🎉🎈🎂
Glad I'm marrying into a family who loves good seafood as much as I do. Now I'm craving lobster…😋
Until next week,
Lev
---
If you would love to discuss anything I've covered, please reach out to me by replying to this email or sending a direct message on Twitter at @levnaginsky
If you're reading this because someone shared this newsletter with you or you clicked a link somewhere, welcome! Please subscribe to receive future updates.