Wednesday Wisdom #15
Issue 15: Substack Subscriber Dashboard, Call Sign Choas, Emblems of Exploration
Hey everybody 👋,
Greetings from Chicago!
I feel like I'm in the groove with this weekly format—I'm going to make an effort to be more transparent about the growth of this newsletter. I took my Substack data and built a dashboard in Google Sheets. My hope is that seeing someone learn in public while sharing their successes/failures is helpful. If you've been following me since the beginning, I started this page in early March and it now has 128 subscribers so far (thank you 🙏). I decided to set a semi-aggressive goal of reaching 250 subscribers by July 31st.
After passing the initial 100 subscriber mark, growth has been a bit slower. It took 23 days to reach 110 subscribers, and another 15 days to reach 120 subscribers. Open rates were initially around 70% and have now dropped to about 60%. My guess is that there has been some newsletter fatigue overall as there are more important things going on in the country right now.
If you would like to use this dashboard and test it on your own data, I made a template in Google Sheets that you can copy.
Your feedback always helps me gauge how I'm doing with these newsletters. It allows me to know what topics to focus on and what not to. Just reply to this email and tell me what you liked and where you think I can improve.
---
In this week's newsletter, I'll cover:
📚 Call Sign Chaos: Learning to Lead

🚀 Emblems of Exploration

🤓 The day Jeff Bezos banned PowerPoint at Amazon

💸 Tariff Engineering

and more!
If you missed last week's issue, you can check it out here. I discussed what makes newsletters "can't miss" content, Cal Newport's Digital Minimalism, Ben Thompson's Where to Blog, and more.
---
Book of the Week
James N. Mattis enlisted in the United States Marine Corps in 1969. During a career of more than four decades, he commanded in combat in the Persian Gulf War, War in Afghanistan, and Iraq War. He retired as a four-star general, commander of the United States Central Command (CENTCOM) in 2013. Four years later, General Mattis become Secretary Mattis, serving from 2017-2019 as the nation's 26th Secretary of Defense.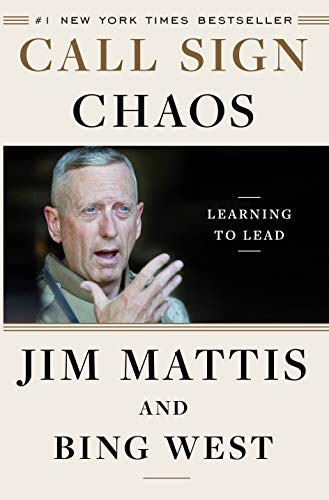 Mattis began writing the book shortly after leaving active duty. By 2017, the book was virtually finished but due to federal ethics rules that went into effect with his Secretary of Defence nomination, it could not be published. The book is a culmination of lessons Mattis learned during a distinguished military career that he wanted to pass on to young leaders in business, military, or wherever they might be applied.
The lesson that I took from reading the book is the importance of studying history, reading everything you can get your hands on to help accomplish your long-term goals. In the Marine Corps, the philosophy is "if you don't read, you can't lead". Each rank is given a new set of books that you're supposed to study and master. As you go through your career, you're always learning from other people's mistakes and successes.
I started this year with the goal to read more, and I'm happy to say Call Sign Chaos was my 11th book of 2020. Plus, I have a Kindle streak of 24 straight days that I'm just not willing to break. Reading has become fun—something I never imagined myself saying when I was a teenager.
Mattis is a man of integrity and deep insight — he's the kind of leader who just makes you want to shut up and listen when he speaks.
Here were my favorite excerpts:
On the importance of reading:
"We have been fighting on this planet for ten thousand years; it would be idiotic and unethical to not take advantage of such accumulated experiences. If you haven't read hundreds of books, you are functionally illiterate, and you will be incompetent, because your personal experiences alone aren't broad enough to sustain you."
On being a student of history:
"I learned then and I believe now that everyone needs a mentor or to be a mentor—and that no one needs a tyrant. At the same time, there's no substitute for constant study to master one's craft. Living in history builds your own shock absorber, because you'll learn that there are lots of old solutions to new problems. If you haven't read hundreds of books, learning from others who went before you, you are functionally illiterate—you can't coach and you can't lead. History lights the often dark path ahead; even if it's a dim light, it's better than none. If you can't be additive as a leader, you're just like a potted plant in the corner of a hotel lobby: you look pretty, but you're not adding substance to the organization's mission."
On American values and combat:
"My command challenge was to convey to my troops a seemingly contradictory message: 'Be polite, be professional—but have a plan to kill everyone you meet."
On PowerPoint:
"PowerPoint is the scourge of critical thinking. It encourages fragmented logic by the briefer and passivity in the listener. Only a verbal narrative that logically connects a succinct problem statement using rational thinking can develop sound solutions. PowerPoint is excellent when displaying data; but it makes us stupid when applied to critical thinking."
On tribalism in our country:
I believe that I and all Americans need to recognize that our democracy is an experiment—and one that can be reversed. I'm all for vigorous debate and vociferous disagreements, grounded in consistent democratic principles and mutual respect. I've developed a love affair with our Constitution. Its purpose, as stated in the preamble, includes, to "insure domestic tranquility [and] promote the general welfare." We all know that we're better than our current politics. Tribalism need not disrupt our experiment.
I think the book was terrific and well worth the time, no matter who you are.
Bonus: here is a list of books that Mattis lists as his favorites
---
Interesting Things I Learned This Week
I found a free PDF of Emblems of Exploration on an excellent subreddit called Obscure PDFs.
In 1915, Congress established the National Advisory Committee for Aeronautics (NACA). In 1958, the agency was dissolved, and its assets and personnel transferred to the newly created National Aeronautics and Space Administration (NASA).
The graphic designs of most government agencies don't attract much public attention. NASA is an exception, though—the agency is known for not just one logo but two: the blue circle with the red V-shaped pattern slicing across known as the "meatball" and the minimalist curvy NASA is known as the "worm". These logos are familiar to the general public, giving the agency sought-after brand recognition.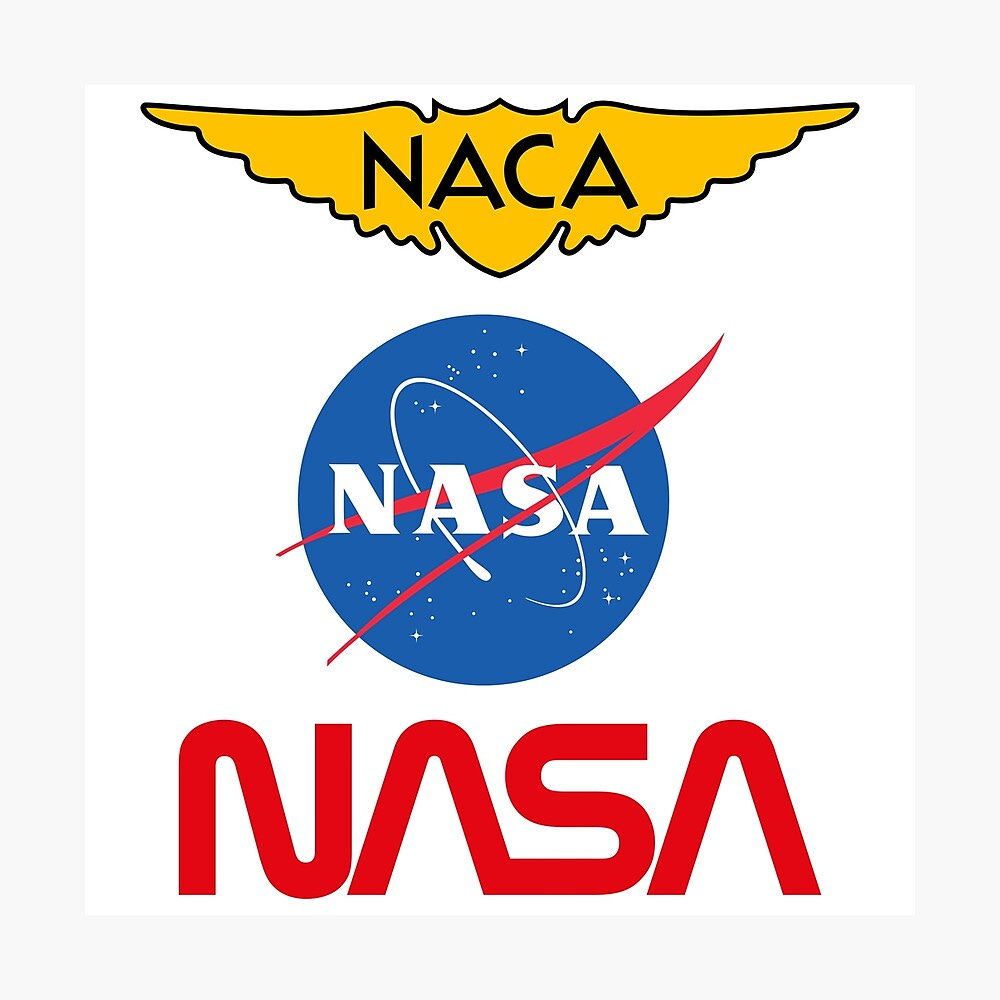 Due to limitations on technology in the 1960s and 1970s, the meatball was a difficult icon to reproduce, print, and many people considered it a complicated metaphor in what was then a modern aerospace era. The decision to replace the meatball logo with the worm in the mid-1970s was not started within the agency itself but instead was part of a broader Federal Design Improvement Program, which updated graphics at dozens of federal agencies. The switch back to the meatball happened in 1992 when new administrator Dan Goldin was just weeks into his job.
"Goldin had arrived on a Thursday, and by Friday morning NASA's worm was officially gone, and the meatball was back."
Today, the meatball is the official logo of NASA, although the worm is still a favorite of the public. A crowdfunding campaign in 2015 raised nearly $1 million to reissue the graphics standards manual for the worm logo.
You may have also seen the worm recently on the side of the Falcon 9, as NASA and Space X marked the return of human spaceflight on American rockets from American soil.
This is a testament to the strength of the NASA brand, that both its current and previous logos are so recognizable among the general public. Translating that brand recognition into public support and funding for the space agency has been a greater challenge. A public poll in 1997 reported that Americans had an average estimate of 20% for NASA's share of the federal budget—far higher than the actual 0.5%-1% that has maintained over the last 20+ years.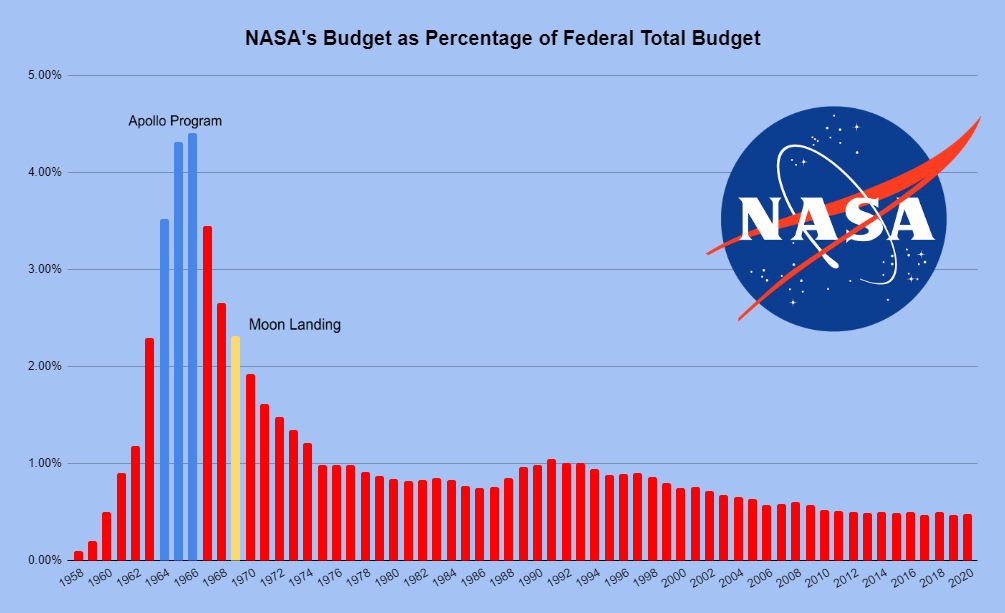 The White House has requested a funding increase of 12% to cover the Artemis program as part of its FY2021 budget.
Here's a great video explaining the Artemis program and NASA's plan to take astronauts to the moon again.
---
The Day Jeff Bezos Banned PowerPoint at Amazon
One of the benefits of having a growing repository of notes (thanks to BASB) is the ability to make random, serendipitous connections.
I'm glad that I highlighted the note above about PowerPoint while reading Call Sign Chaos as it allowed me to see this note I saved about Jeff Bezos banning PowerPoint at Amazon in 2004.

---
Converse sneakers have a thin layer of felt on the bottom because importing fuzzy shoes (like house slippers) can decrease the import tariff from 37.5% to 12.5%.
Marvel's dolls (which represent humans) and toys (which represent non-humans) are taxed at different rates. Marvel went to court to argue their X-Men action figures were not human.
Columbia Sportswear's non-waterproof jackets receive a tariff of 27.7%, while the water-resistant model has a rate of 7.1% so every fleece vest and waterproof glove stamped with the Columbia logo is manufactured abroad.
---
If you're a fan of Chicago landscape photography, I highly recommend following Barry Butler.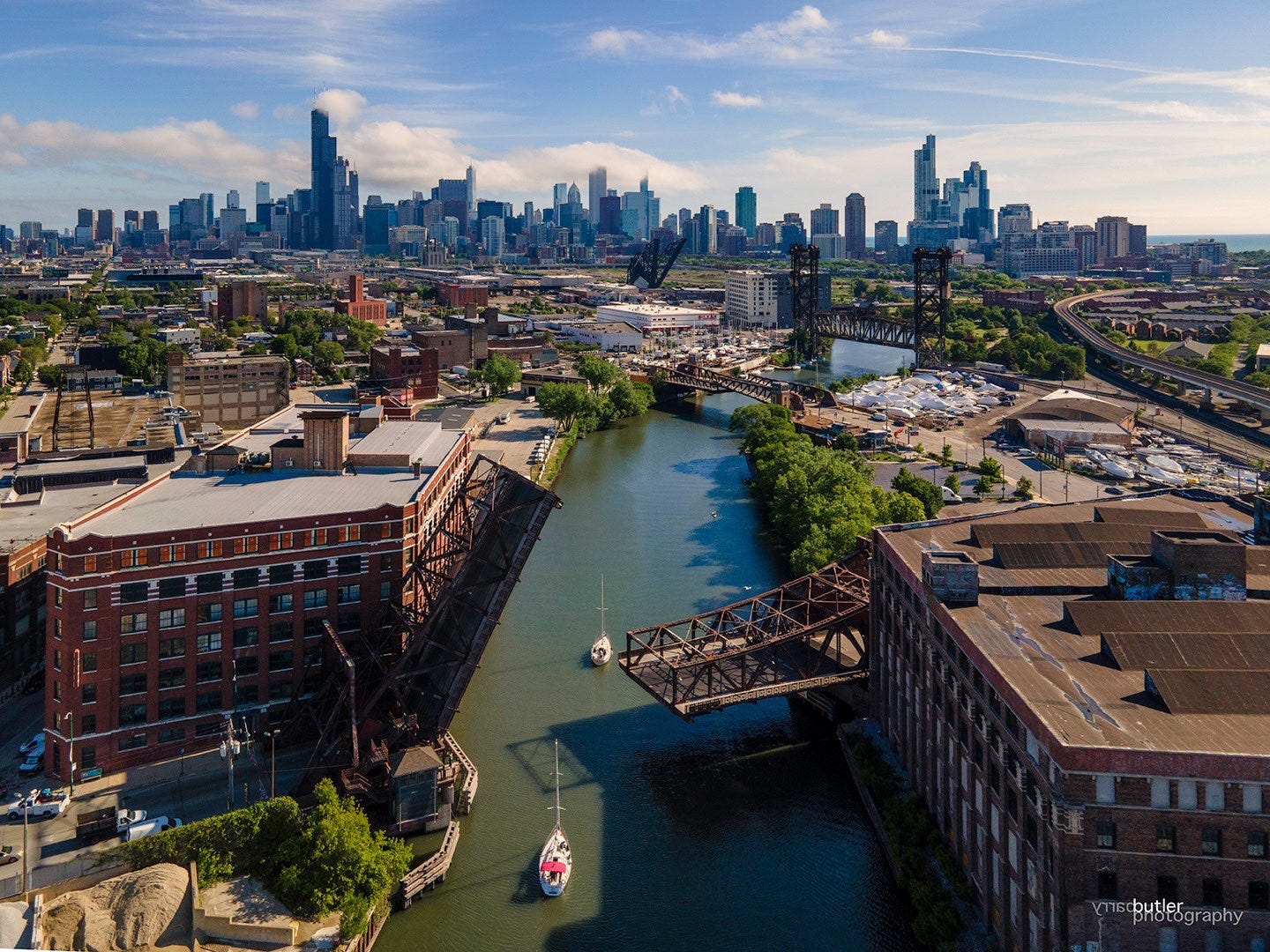 ---
Photo of the Week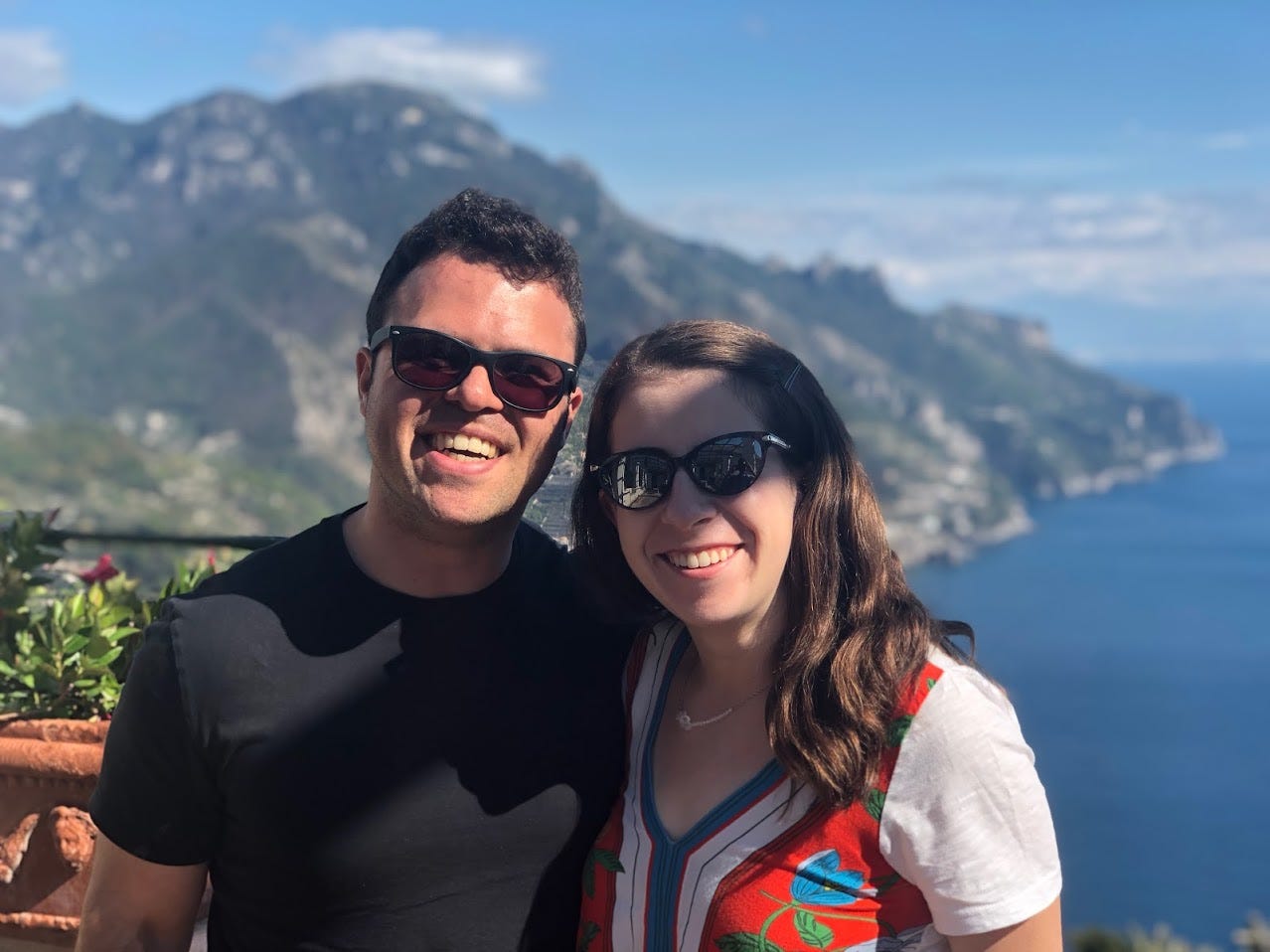 This past week was my fiancée Blair's birthday. This picture of us is from our trip to Italy for my 30th birthday in 2018.
We love to travel and were planning to take a trip to Europe in September to celebrate birthdays and getting engaged, but with everything going on it looks like we will probably postpone the trip to next year. I can't wait to go somewhere again with my favorite travel partner.
Until next week,
Lev
---
If you would love to discuss anything I've covered, please reach out to me by replying to this email or sending a direct message on Twitter at @levnaginsky
If you're reading this because someone shared this newsletter with you or you clicked a link somewhere, welcome! Please subscribe to receive future updates.