Discover more from Wednesday Wisdom
Wednesday Wisdom (#11)
Writing struggles, Tetris, Adrian Smith, PayPal Mafia, Reading without taking notes
Hey everybody 👋,
Greetings from Chicago. 
I spent the week in a horrible writing rut. Since committing myself to write about Chicago architecture, I've struggled to get ideas on paper. This essay has been one of the toughest things I've done since my online writing class, Write of Passage ended. I questioned everything about my writing process-my ideas, my ability to process the information I read, even my intelligence.
When the creative juices aren't flowing, it can be frustrating and demoralizing. I felt like I was in a dark swamp of despair. My Write of Passage classmate, Salman Ansari, perfectly articulated what I've been feeling and wrote an absolutely terrific blog post called Why Bother?
After publishing several articles that I was proud of, it didn't make sense to me that the ideas weren't coming as easily. I think this is because I spent the first ten weeks post Write of Passage writing about ideas I'm familiar with but now struggling to conceptualize a new topic I'm learning about but don't quite understand.
I went back and read David Perell's excellent post about how to overcome writer's block to see if it would help. My lack of understanding of an unfamiliar topic stems from not talking it through enough. I will focus on having more conversations this week to alleviate some of my struggles.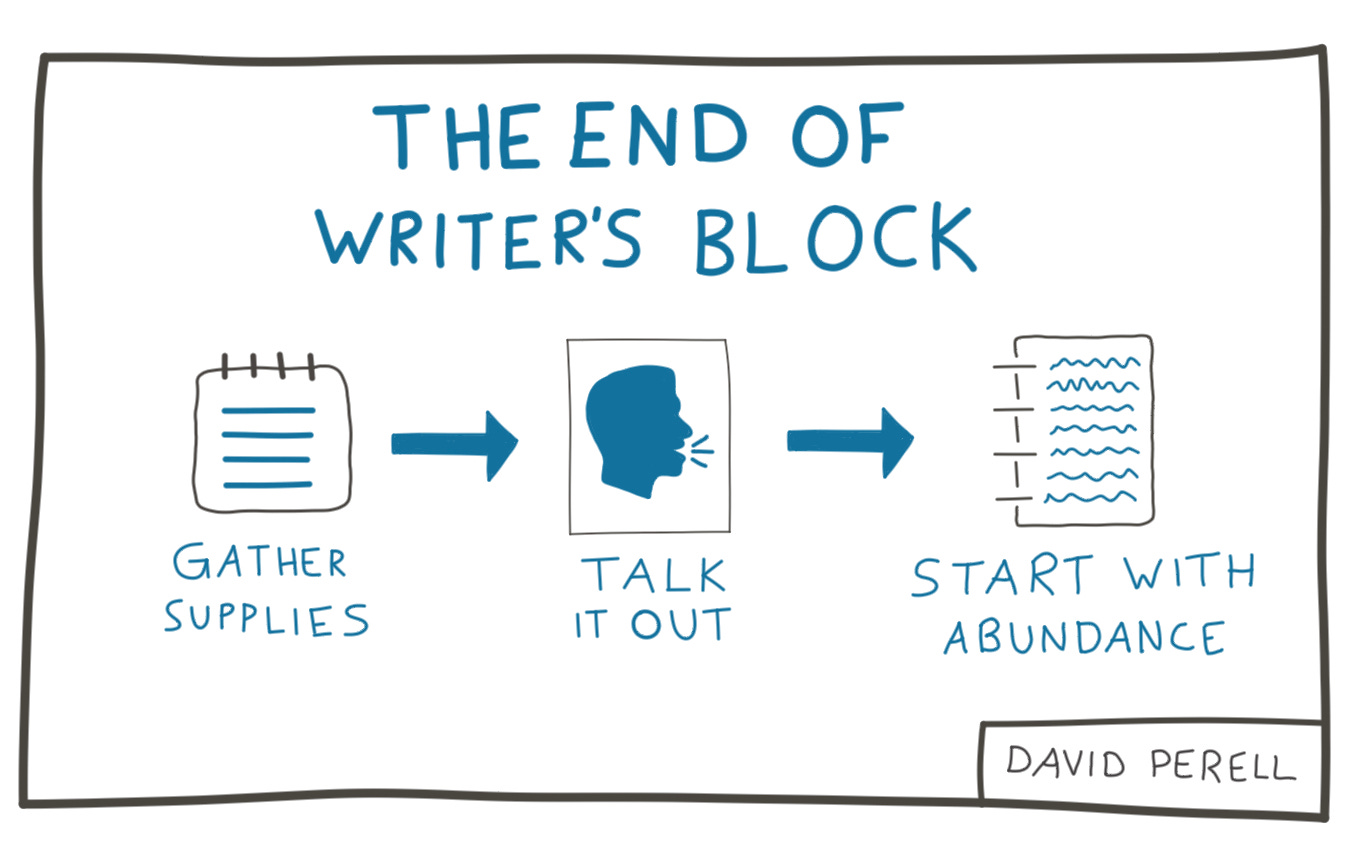 Let me know if you've had similar struggles with your writing and how you overcame them. I know that I'm just at the beginning of the writing road and have to keep putting in the reps.
If you missed last week's newsletter, you can check it out here. I wrote about Chicago's second-tallest building, the lakefront landfill reclamation, The Last Dance, and Nick Kokonas' podcast with Tim Ferriss.
---
Interesting Things I Learned This Week
Raise your hand if you had Tetris installed on your TI-83 calculator in high school 🙋‍♂️
I loved the game when I was younger, but I didn't know its origins.
Tetris was the first computer game from the Soviet Union released in the West. Since then, it has sold almost 200 million copies around the world.
How did Tetris become so popular and been able to maintain its popularity for so long? Tetris is the chess of video games — it's cross-cultural, it's easy to understand, has very clear rules, and a reduced number of variables, producing an infinite number of possibilities during gameplay.
The game has influenced architecture, music, and pop culture. It has also been the subject of various research studies showing it's effect on the human brain.
This 20-minute documentary is terrific (somehow has under 1,000 views) and is a love letter to the game.
---
An interesting interview with architect Adrian Smith on the limitations of designing the world's tallest skyscrapers.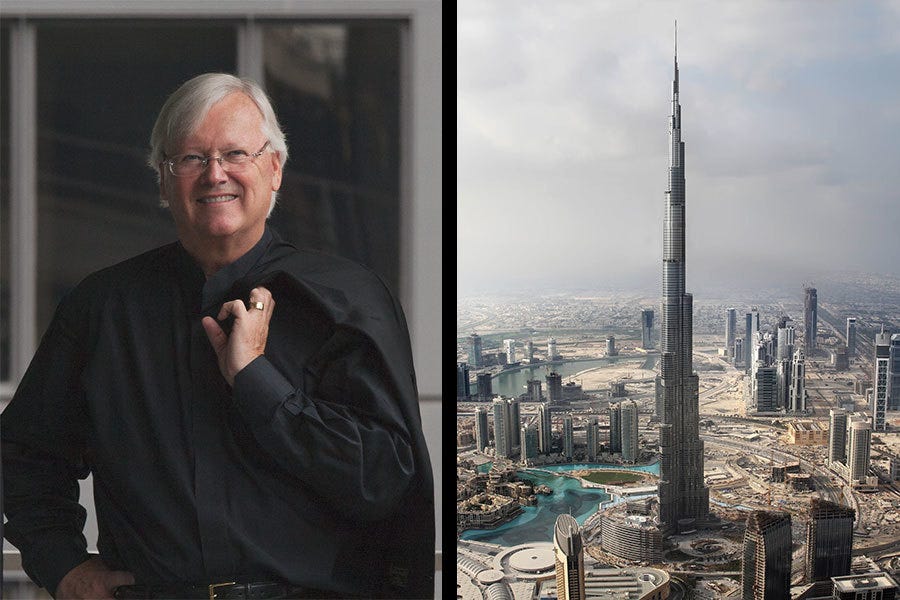 The world's current tallest building, Burj Khalifa, and the building that is projected to surpass it, the Jeddah Tower were designed by Chicago-based architect Adrian Smith. Smith is the principal designer of Chicago's Trump Tower, Shanghai's Jin Mao Tower, and Nanjing's Ziefeng Tower. He spent nearly 30 years at the iconic architectural firm, Skidmore, Owings & Merrill (SOM) who specializes in the design of supertall buildings and pioneered modern, sustainable, and innovative architectural design.
In an interview with Chicago Magazine, Smith discussed that each building above 2,000 feet is its own engineering feat, demanding reimagination of design and construction.
The limitation on height often lies in smaller components such as elevator cables and condensation on windows. When Burj Khalifa was designed, 423 meters was the highest an elevator could go. For the Jeddah Tower, a flat cable design made of carbon fiber and new materials had to be designed.
The glass facade of the Burj Khalifa had to be designed to withstand wind loads of up to 250 km/hour, as well as account for temperature changes at altitude.
"If everybody were building these megatalls, there might be warehouses full of what we need," says Smith. "But these buildings are so infrequent that firms don't really want to invest in the R&D to create new elevator motors specific to the project."
---
The group of PayPal alumni has created one of the world's most valuable networks.
"The first team that I built has become known in Silicon Valley as the PayPal Mafia because so many of my former colleagues have gone on to help each other start and invest in successful tech companies. We sold PayPal to eBay for $1.5 billion in 2002. Since then, Elon Musk has founded SpaceX and co-founded Tesla; Reid Hoffman co-founded LinkedIn; Steve Chen, Chad Hurley, and Jawed Karim together founded YouTube; Jeremy Stoppelman and Russel Simmons founded Yelp; David Sacks co-founded Yammer; and I co-founded Palantir. Today all seven of those companies are worth more than $1 billion each." - Peter Thiel
The members have continued to work and invest together since the 2002 sale to eBay. Between them, they have founded, funded, or led some of the world's largest technology companies.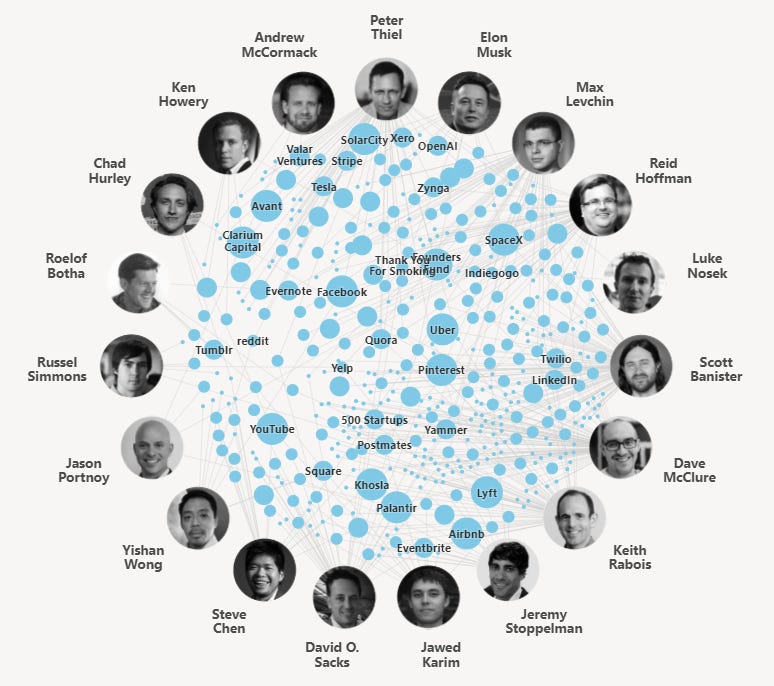 I knew how influential this group was in Silicon Valley but never realized just how much they were able to touch until coming across this interactive page. I'm reminded of Nick Maggiulli's post called Why Winners Keep Winning where he talks about the Matthew effect which explains how those who start with an advantage relative to others can retain that advantage over longer periods of time.
Question for you: what other small groups of people wielded so much influence over their industries?
---
I thought this was a great visual. If we read without taking notes, it has the same effect as going in one ear, and out the other.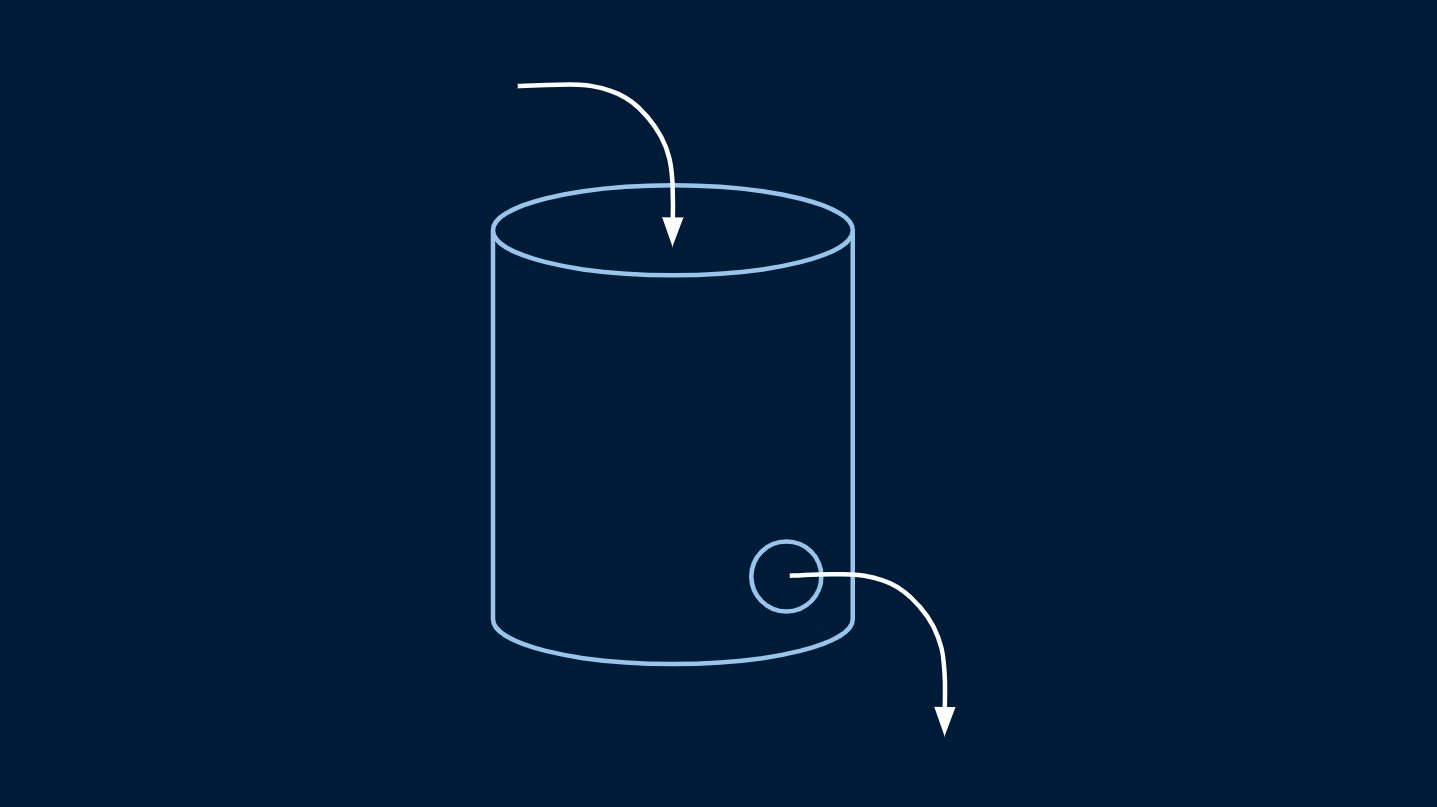 ---
Photo of the Week
On Friday, we casually picked up take-out dinner from the 37th best restaurant in the world, no big deal.
Here is the "at home" interpretation of the tabletop dessert Alinea is famous for. At the restaurant, the ingredients are spread onto a giant tablecloth that you can eat off of.
Here is what it looks like at the restaurant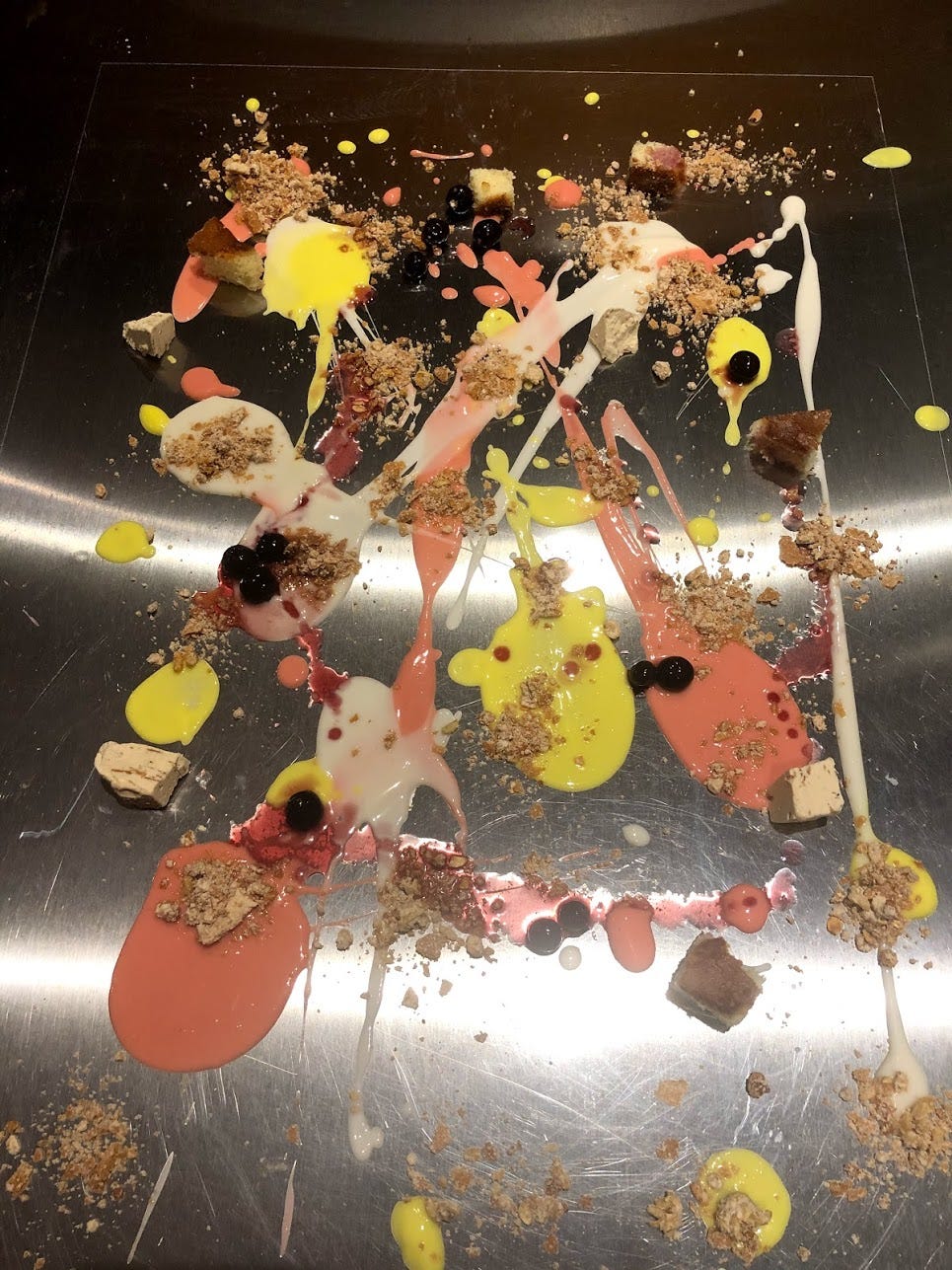 Until next week,
Lev
---
If you're reading this because someone shared this newsletter with you or you clicked a link somewhere, welcome! Please subscribe to receive future updates.