Discover more from Wednesday Wisdom
Wednesday Wisdom (July 8, 2020)
Issue 18
Hey everybody 👋,
Greetings from Chicago!
It has been a fun but busy week both with work and my online class. Write of Passage Cohort 5 kicked off last Wednesday with incredible energy. Our group of alumni mentors wrapped up our seven individual sessions last night and we could not have asked for better turnouts. The groups are engaged, excited, and have already started making friends and publishing new articles. I'm looking forward to seeing what's in store over the next month as meaningful new relationships will come out as a result of the course.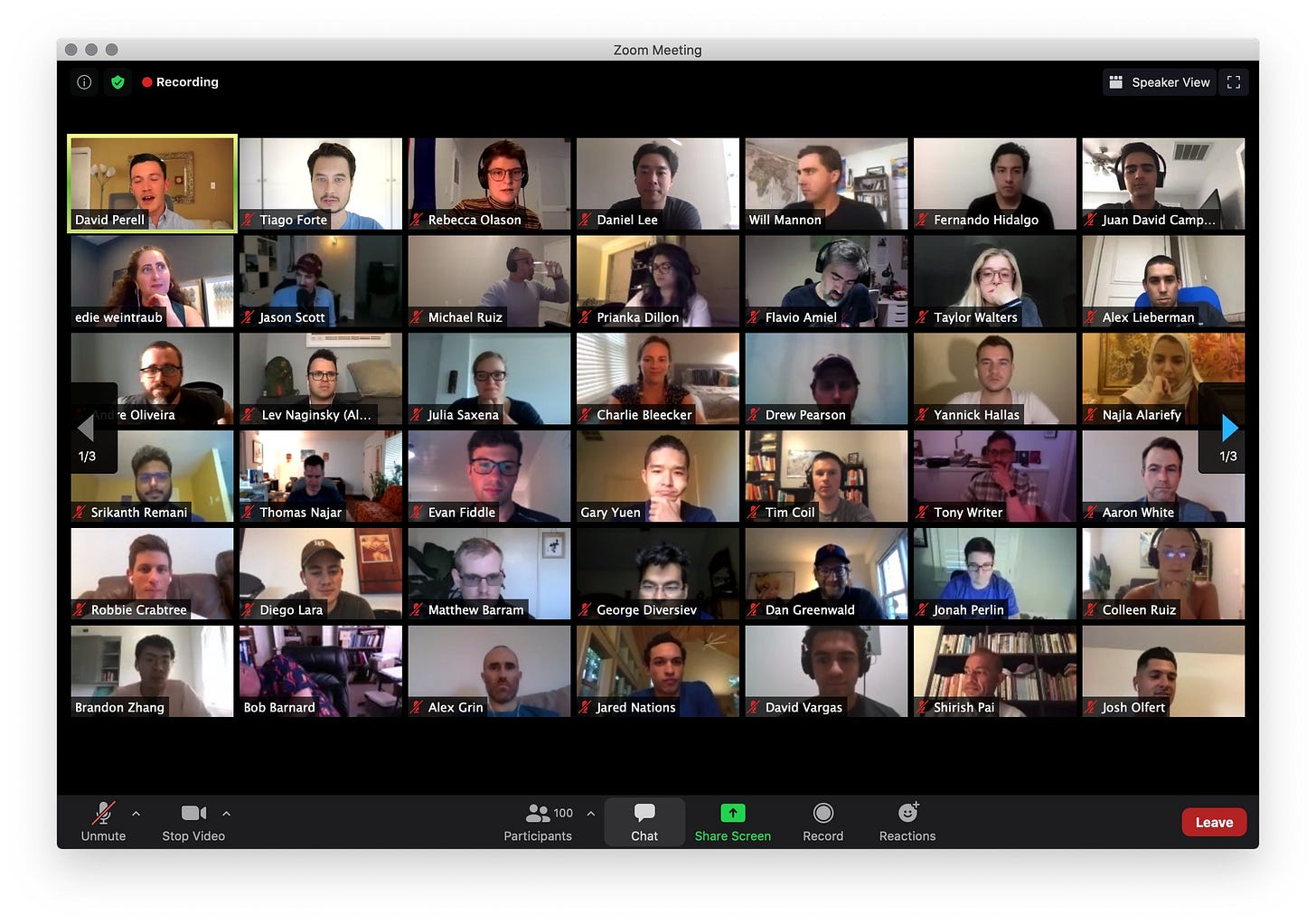 Even though I'm an alumni mentor, I still get to participate in the class as a student too. With that, I completed two assignments and have a few new ideas to share with you this week:
I published a short new essay—Life Lessons Learned as a Caddie. Our first assignment was to write something that did not require new research. I knew for a long time that I wanted to write about my caddying experiences but wasn't sure how I would structure it.

Here's an excerpt:

You become a friend, a psychiatrist, a comedian to the people you caddie for. You can help your player stay positive or learn how to deliver bad news if they hit a bad shot. You see business deals get made and hear stories about their families, politics, religion. I learned how to have conversations with just about anyone I met and to talk about anything. Listening is an underrated life skill—as a caddie, you practice that all too frequently. 

I did a lot of growing up as a caddie. I saw how even the most wealthy and successful people could be insecure about their wealth when they compare themselves to others. In the end, I understood that grown-ups never actually grew up: they were just a bunch of kids who played outside seeking distraction from their daily lives. I learned how people joke, lie, bully, brag, cheat, and relate to each other.
I also published a list of my 12 Favorite Problems. These are hard problems that don't have simple answers. They are the questions that drive your learning, and much of your writing should go through these filters.

What I absolutely love about this assignment is your list of questions always changes. I've done the exercise four times now between Write of Passage and Building a Second Brain and the list is different each time—that's because your life changes and priorities change, and that's okay!

I'm going to make it a priority to update and publish my 12 Favorite Problems list regularly (every 6 months) and document the changes.
Your feedback always helps me gauge how I'm doing with these newsletters. It allows me to know what topics to focus on and what not to. Just reply to this email and tell me what you liked and where you think I can improve.
---
In this week's newsletter, I'll cover:
📚 The Body Keeps the Score

🎓 Jeff Bezos 2010 Princeton Graduation Speech

👴🏻 Thomas Jefferson's Portrait Recreated by his Sixth Great-Grandson

🚀 Zoom's Valuation

and more!
---
Currently Reading
I started reading The Body Keeps the Score this week. I'm only about 20% through it so far but already my Readwise is full of quotes and ideas that I've saved.
Simple Book Summary
Boston-based Dutch psychiatrist and pioneering PTSD researcher Bessel van der Kolk explores the "extreme disconnection from the body that so many people with histories of trauma and neglect experience" and the most fertile paths to recovery by drawing on his own work and a wealth of other research in three main areas of study: neuroscience, which deals with how mental processes function within the brain; developmental psychopathology, concerned with how painful experiences impact the development of mind and brain; and interpersonal neurobiology, which examines how our own behavior affects the psychoemotional and neurobiological states of those close to us.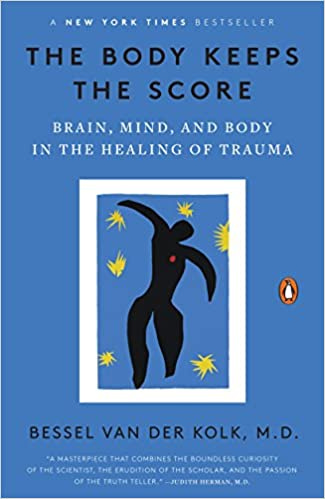 Here were my favorite excerpts so far:
On imagination:
"Imagination is absolutely critical to the quality of our lives. Our imagination enables us to leave our routine everyday existence by fantasizing about travel, food, sex, falling in love, or having the last word—all the things that make life interesting. Imagination gives us the opportunity to envision new possibilities—it is an essential launchpad for making our hopes come true. It fires our creativity, relieves our boredom, alleviates our pain, enhances our pleasure, and enriches our most intimate relationships."
Obscuring the truth:
...human beings are experts in wishful thinking and obscuring the truth. I remember him saying: "The greatest sources of our suffering are the lies we tell ourselves."
I hope to finish the book this week and have a full review in next week's newsletter.
---
Interesting Things I Learned This Week
Jeff Bezos delivered the graduation speech to Princeton University's Class of 2010. Bezos graduated from Princeton in 1986 with a degree in computer science and electrical engineering.
Highlights from his 13-minute speech:
Bezos got the idea to start Amazon when he came across the fact that Web usage was growing at 2,300% per year. He had never seen or heard of anything that grew that fast.

It is harder to be kind than clever. Cleverness is a gift while being kind to others is a choice.

Gifts are easy; they're given after all. Choices are hard.

One's character is reflected not in the gifts one is endowed with at birth (e.g., intelligence, creativity) but rather by the choices one makes over the course of a lifetime.

When you are 80 years old and in a quiet moment of reflection, narrating for only yourself the most personal version of your life story, the telling that will be most compact and meaningful will be the series of choices you've made. In the end, we are our choices. Build yourself a great story.
---
Television reporter Shannon LaNier is a direct descendant of the third President of the United States.
"Hopefully this will open up a lot of peoples' eyes to what's in our legacy and our history and how it has changed and evolved. Yes, Jefferson may have been a Founding Father, but I am an image of what his family has now become and we are the color of the rainbow. If you look at my family, you'll see every color in there. As you will see from millions of families that have come from slavery—it's what America has become."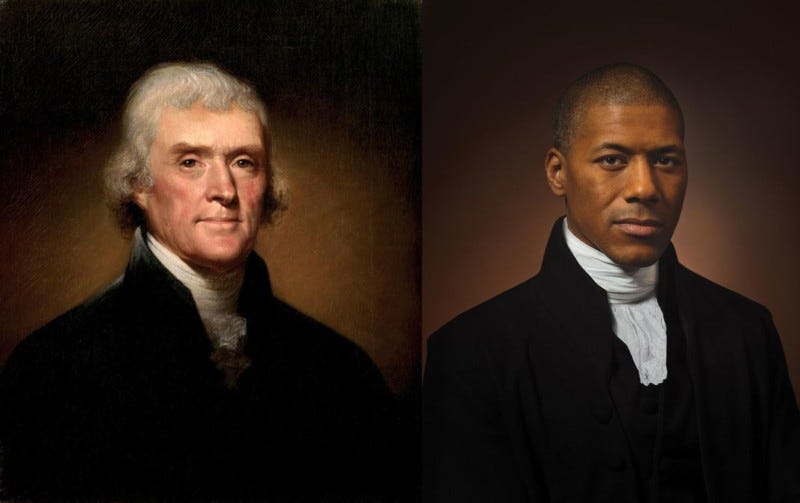 ---
Sequoia invested $100 million into Zoom at a $1 billion valuation in January 2017. This means that if they're still holding on to that initial investment, they have returned 73x on $100 million in under 4 years. 🤯
---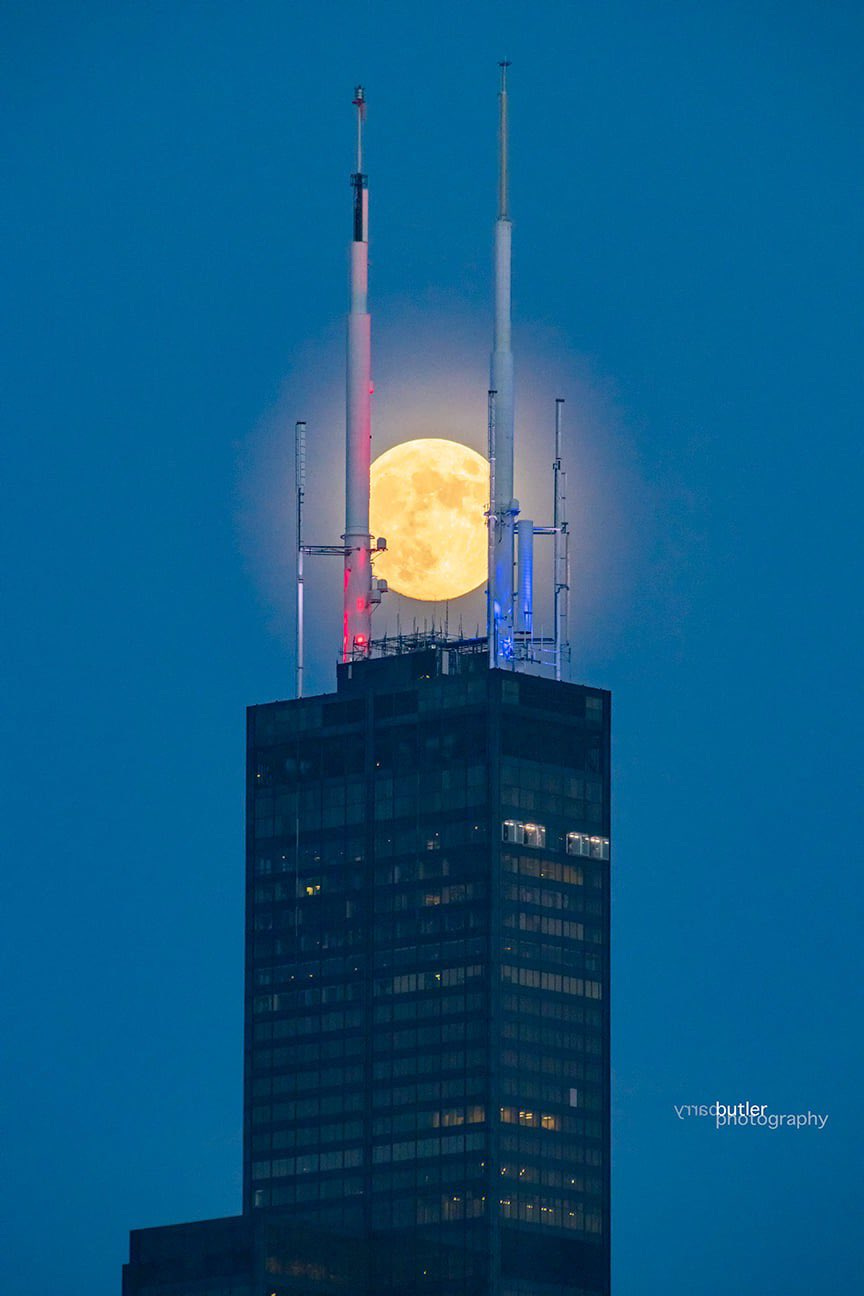 ---
Tweet of the Week
I want to give a shoutout to my Write of Passage classmate Juan David who has tracked 100 consecutive days of writing for at least 30 minutes. Believe me, this is so much harder than it sounds.
---
Photo of the Week
The evolution of my humble WFH setup continues. I've been trying to order a new webcam since quarantine started—everything has been out-of-stock or back-ordered.
I got a Gear In Stock Tracker notification that the Logitech BRIO became available and it arrived just in time for my Write of Passage mentor session last night.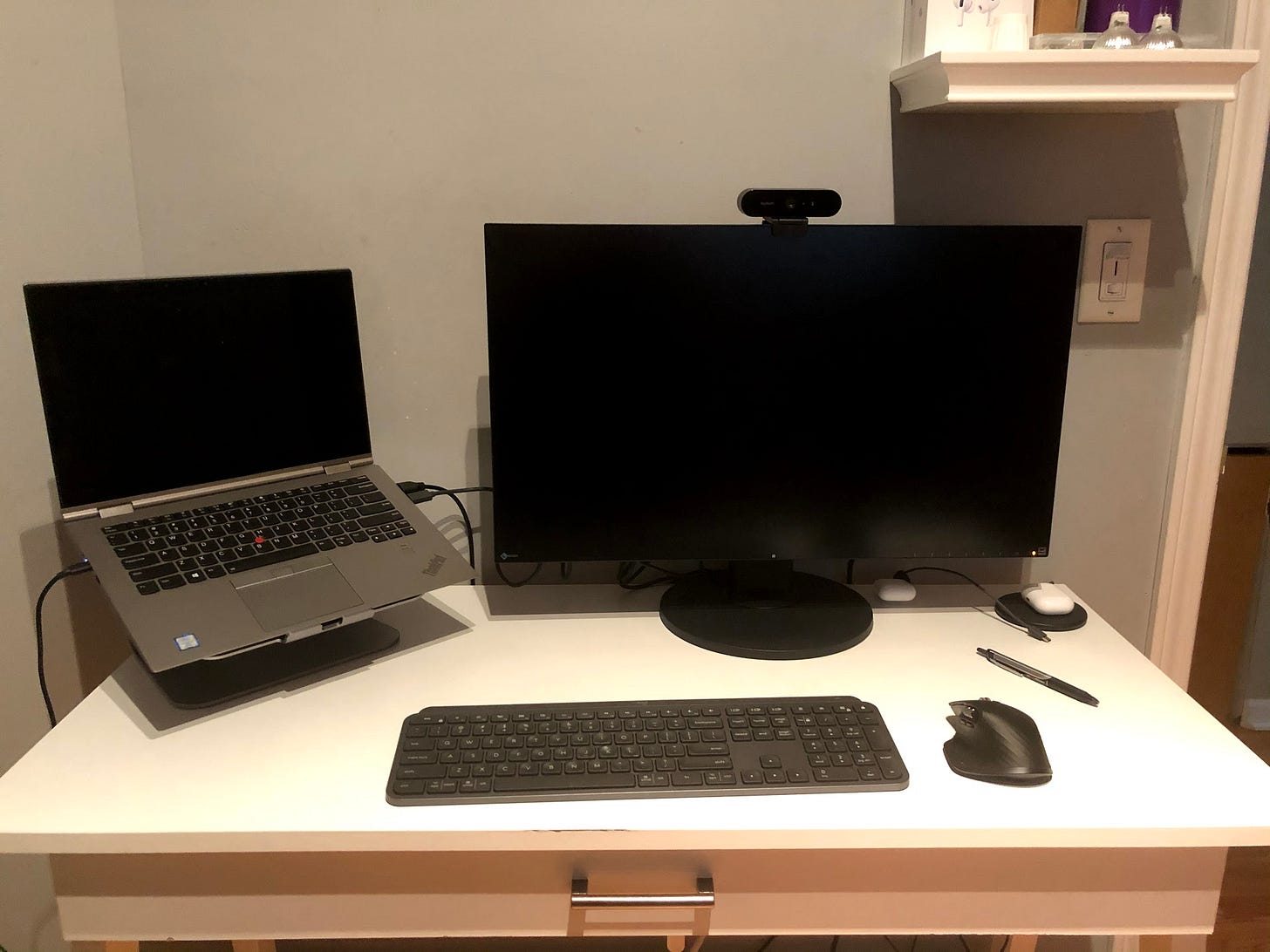 Until next week,
Lev
---
If you would love to discuss anything I've covered, please reach out to me by replying to this email or sending a direct message on Twitter at @levnaginsky
If you're reading this because someone shared this newsletter with you or you clicked a link somewhere, welcome! Please subscribe to receive future updates.